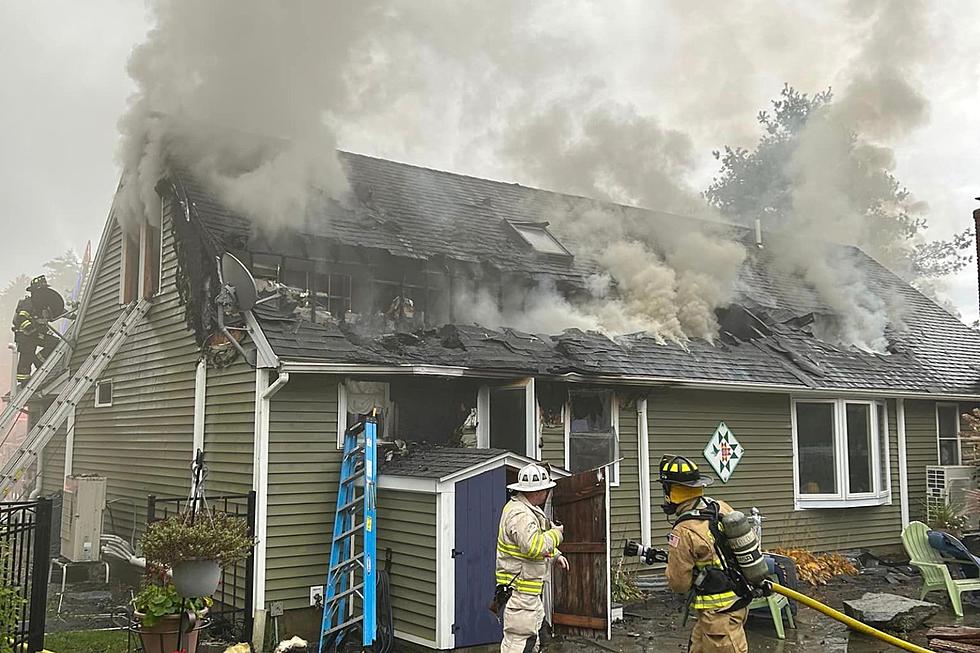 Fire Damages Stratham, New Hampshire, House
Fire at a house on Brown Avenue in Stratham 10/22/23 (Newmarket Fire & Rescue)
Fire caused extensive damage to the rear of a Stratham house Sunday afternoon.
The residents of the home on Brown Avenue made it out safely, Stratham Fire Capt. Bryan K. Crosby told Seacoast Current. No injuries to firefighters were reported.
Crosby said a nearby dry fire hydrant was used for water supply using tanker shuttles to the scene.
The cause of the fire remains under investigation.
Contact reporter Dan Alexander at Dan.Alexander@townsquaremedia.com or via X (Twitter) @DanAlexanderNH
Here Are 26 of the Best Maine Family-Owned Businesses in 2023
Give it up for Maine's best family-owned businesses in 2023.
13 New Hampshire Pizza Places Barstool's Dave Portnoy Needs to Visit
Here are some New Hampshire pizza places he should make the trip to check out if he hasn't already.
Gallery Credit: Krissy
More From Seacoast Current