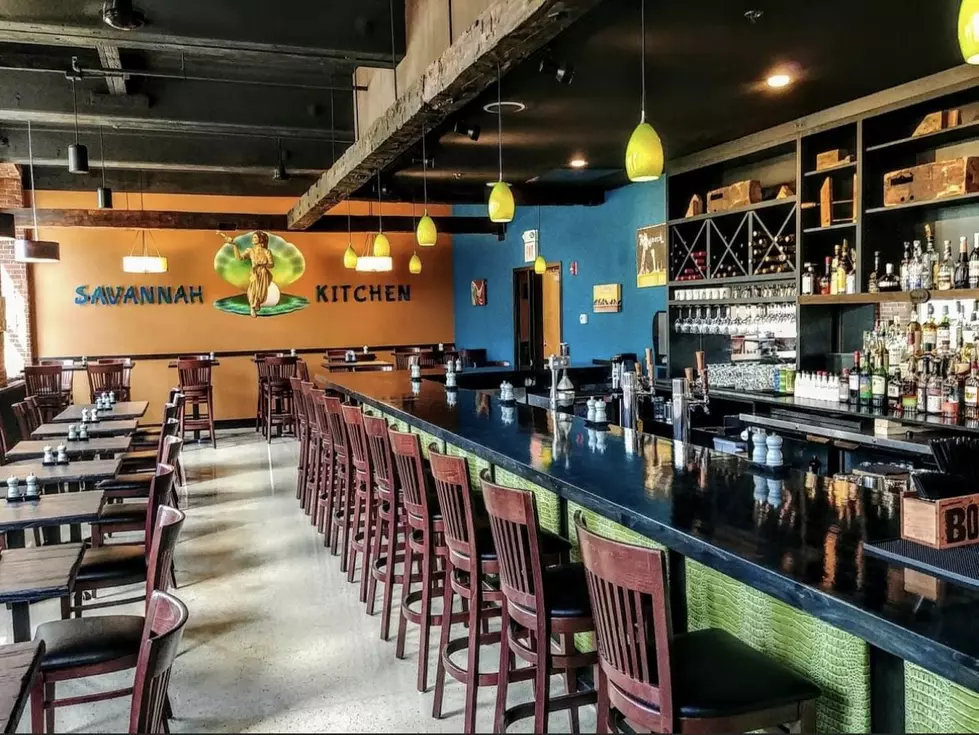 Get a Taste of New Orleans at This New Hampshire Restaurant in Newmarket
Courtesy of Chris Caddy, Savannah Kitchen
Many of us still have a residual emptiness due to the lack of Mardi Gras celebrations this year. New Orleans may be a thousand miles away, but the distance has never stopped New Englanders from craving the festivities and flavors of Louisiana.
Savannah Kitchen in Newmarket is the ultimate wish fulfillment for anyone who longs for the distinct spiciness of a Creole kitchen.
Owner Chris Caddy admits that opening a restaurant during a pandemic was a risky move, but he also relished the opportunity to bring authentic Southern and Cajun traditions to the Seacoast.
When asked about the influences that lead to Savannah Kitchen, Caddy said, "I grew up all over the place. We moved around. As I began working in the industry, I simply fell in love with Cajun and Creole cooking."
Just twenty minutes from Portsmouth, Savannah Kitchen feels like a 20-hour drive to New Orleans. The rustic brick and beam setting, along with the velvet notes of jazz, contributes to the exotic, fun, and funky ambience.
The menu provides a vast array of choices, including classic gumbo and a weekly crawfish boil on Tuesday nights. Those who prefer vegan, vegetarian, or gluten-free options will not be disappointed.
The colorful custom bar serves up a great selection of craft beers, wines, and specialty cocktails created by the owner to compliment his food.
Among the list of "must try" entrees, Caddy highly recommends the shrimp and grits.
"The shrimp are cooked to perfection… and the grits; Our grits are the creamiest, the smoothest, you have ever tasted," Caddy said. "I guarantee they will be the best you've ever had."
Savannah Kitchen is located at 55 Main St. #216 in Newmarket, NH. Consult their website for details and reservations.
These 10 NH Restaurants Deserve Your Attention
Best 14 Mexican Restaurants on the Seacoast Picked by Granite Staters
What Are the Signature Drinks From Every State?
More From Seacoast Current