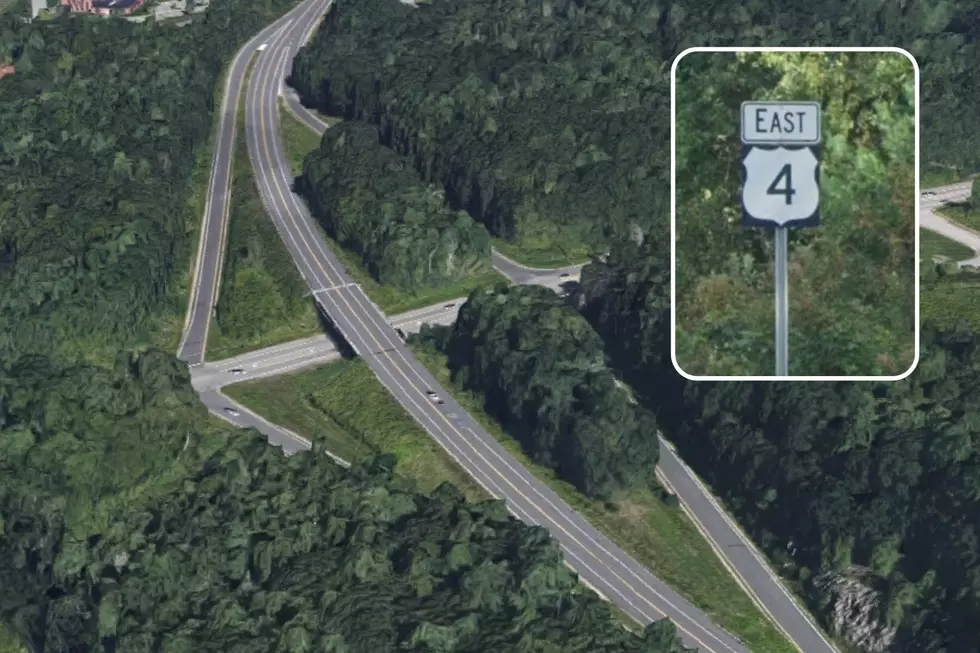 Head-On Crash Closes Route 4 in Durham, NH
Route 4 at Route 108 in Durham (Google Maps)
A pickup truck passing in a no passing zone on Route 4 led to a head-on crash and a full road closure on Sunday afternoon.
Durham Police Sgt. Brett Pestana said a Ford F-150 pickup truck heading west in the area of Route 108 driven by Brendan Destrampe of West Bridgewater went into the eastbound lanes in order to pass a vehicle in front of him around 12:20 p.m. The area is designated a no passing zone, according to Pestana.
An eastbound Mazda 3 traveling eastbound went into the westbound lane to avoid hitting the pickup. Destrampe also went back into the westbound lane and hit the Mazda, flipping the F-150 onto its side and down an embankment.
The driver of the Mazda, a female, was taken to Portsmouth Regional Hospital for treatment of minor injuries. A male passenger was also taken to a hospital. No one in the crash suffered any life-threatening injuries.
Destrampe was arrested and charged with reckless driving and transportation of alcoholic beverages by a minor.
Pestana asked any witnesses to the crash to call 603-868-2324.
Contact reporter Dan Alexander at Dan.Alexander@townsquaremedia.com or via Twitter @DanAlexanderNH
12 of the Best Campgrounds in New Hampshire
More From Seacoast Current