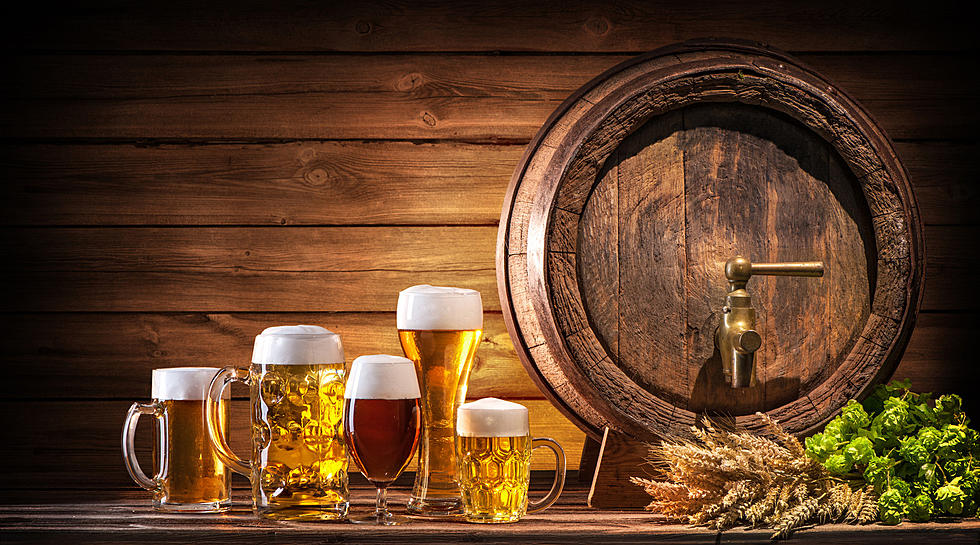 Is Your Favorite Brewery Still in the Running for the #1 Brewery on the Seacoast?
Getty Images
Editor's note: This article was written by a Townsquare Media Northern New England contributor and may contain the individual's views, opinions, or personal experiences.
With March Madness in mind, the Seacoast Brewery Bracket is down to the Sweet 16.
Let's back it up. There is currently a competition to find out which brewery on the Seacoast is the best.
From Hampton, to Portsmouth, to Kittery, and beyond, there are A LOT of really good beer options on the Seacoast. Honestly, we are blessed with such a variety of unique craft beer options so local to us. All of the breweries put their own twist on traditional IPAs, Lagers, Ales, Porters, Stouts, Sours, etc. Sometimes we take for granted just how much great beer is around us. But regardless of how much is around us, there can only be one #1.
So what brewery will reign champ in this bracket-style competition?
Well, we went from 32 breweries down to 16.
According to a Seacoast Online article:
The first-round results from voting held March 1-5 are as follows: Liar's Bench Beer Co. (2,642 votes) defeated SoMe Brewing Co. (1,280); Sawbelly Brewing (1,009) defeated Sebago Brewing Co. (698); Stripe Nine Brewing Co. (4,443 votes) defeated Batson River Brewing (2,876); Portsmouth Brewery (970) defeated Omnium Brewing (465); Woodland Farms Brewery (1,401) defeated Throwback Brewery (1,179); Empty Pint Brewing Co. (889) defeated Seadog Brewing (617); Back Hill Beer Co. (1,252) defeated Earth Eagle Brewings (1,081); Definitive Brewing Co. (21,339) defeated Czar's Brewery (18,731); Chapel + Main (1,138) defeated Kennebunkport Brewing Co. (341); Tributary Brewing (1,262) defeated Whym Craft Pub and Brewery (420); Loaded Question Brewing (1,992) defeated Garrison City Beerworks (1,394); Four Pines Brewing Co. (2,920) defeated Topwater Brewing Co. (1,552).
Voting is still open, and the champion will be announced in early April.
The front runner seems to be Definitive (with a massive 21,000+ votes). Even if your favorite brewery seems to have low voting numbers through the first round, you should still vote!
Being in the final four or championship is a huge success for smaller microbreweries, and will help your local favorite gain some clout along the Seacoast.
To enter your vote, click here.
Look at the Top-20 Maine Craft Beers According to BeerAdvocate
Here is a list of the 20 highest rated beers from Maine breweries on the website,
BeerAdvocate
.
The list is dominated by three breweries- Allagash, Bissel Brothers, and Maine Beer Co. The IPA style is clearly the most popular, which is not surprising given recent beer trends.
A Walkable Three-Stop Brewery Crawl in Portsmouth, NH That's Easy
A short walk between each stop, this is a perfect afternoon brew crawl. If you are looking to spend a couple hours trying some local and different beers, give this route a go!
More From Seacoast Current