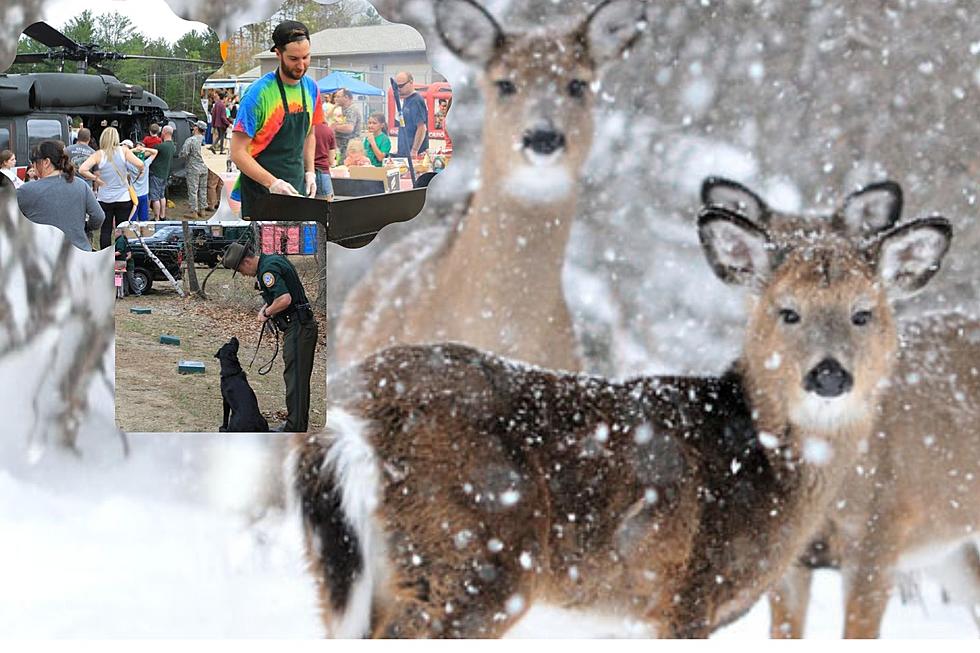 It's Back With Food Trucks, Raffles, Animals, & More at Discover WILD New Hampshire Day
New Hampshire Fish and Game & Canva
Editor's note: This article was written by a Townsquare Media Northern New England contributor and may contain the individual's views, opinions or personal experiences.
It's back, and as always, it's free!  Plus, put your hands together for food trucks and s'mores to keep your appetite fueled, because there is so much going on at this year's Discover WILD New Hampshire Day.
First of all, get this date on your calendar.  "Discover WILD New Hampshire Day" is set for Saturday, April 16, on the grounds of the Fish and Game Department.
Now, get your children excited!  What an absolutely incredible way to introduce your kids to the outdoor wonderment that is New Hampshire.  Or maybe this is already an annual must-do event for you, because Discover WILD New Hampshire Day is truly a fun way to explore New Hampshire wildlife and resources.
Live animal presentations are back of course, including trained falcons, retrieving dogs, and Conservation Officer K-9 teams, just to name a few, along with huge fish tanks and raffles filled with outdoor gear and tons of other prizes.
You can also browse more than 60 outdoor and conservation organizations from all over New Hampshire.  Many will have interactive exhibits and demonstrations, archery, casting, arts and crafts where your kids can get creative with hands-on activities, and the list goes on and on.
"Discover WILD New Hampshire Day" is 23 years old this year, originally starting as an observance of Earth Day to celebrate New Hampshire's wealth of natural resources and outdoor recreational opportunities.
The Wildlife Heritage Foundation of New Hampshire plays a huge role in this event as well.  According to its website, it helps fund the critical, educational, conservation, wildlife, and law enforcement programs of the New Hampshire Fish and Game Department.
So is this on your calendar yet?
90s Movies That Could Never Be Made Today
These movies include some of the biggest of the decade — a few even won Academy Awards. But all of them would have trouble getting made today.
25 Historical Figures With Interesting Ties to New Hampshire
More From Seacoast Current