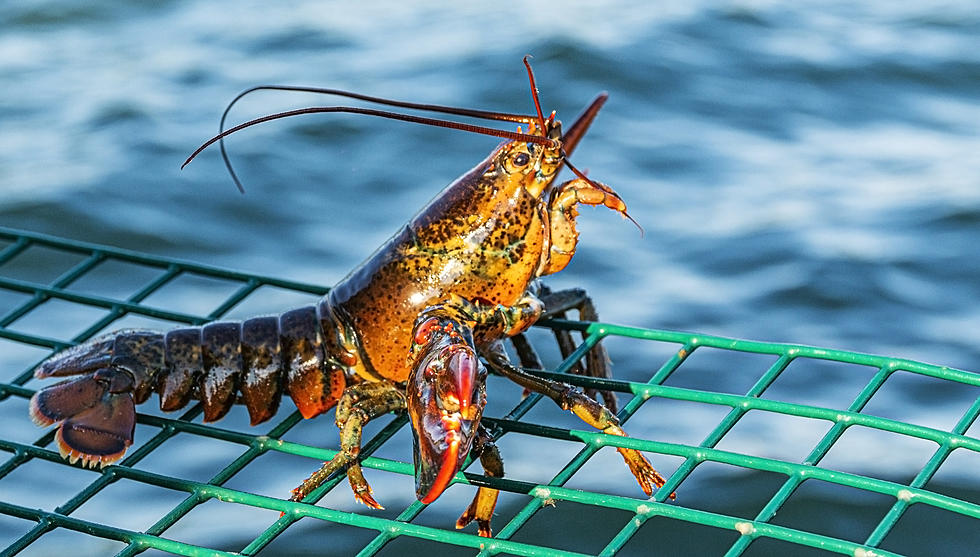 It's "National Lobster Day" Next Month Thanks To Two Maine Senators
WoodysPhotos
Two U.S. Senators from New Hampshire are cheering on the work of their colleagues from Maine which designates September 25, 2021, as "National Lobster Day."
National Lobster Day seeks to recognize the economic and cultural importance of the species, which is a major economic driver for coastal New England.
U.S. Sens. Susan Collins, R-Maine, and Angus King, I-Maine, authored the bipartisan resolution that was passed unanimously by the U.S. Senate.
On Wednesday, officials at the press office for U.S. Sen. Maggie Hassan, D-NH, released statements from both Hassan and U.S. Sen. Jeanne Shaheen, D-NH. They cosponsored the bill.
"There are few things better than having a lobster roll at Hampton Beach in the summer," Hassan said. "Granite Staters and New Englanders alike know how important lobstering is to our economy and what a pivotal role it plays in helping fuel our tourism industry. National Lobster Day is a time to celebrate not only lobsters, but also the fishermen and the restaurant workers who help bring them to our plates."
Lobster is one of the most valuable fishing catches in the country, and is a fundamental economic driver for New Hampshire's Seacoast communities, according to the press release.
"Lobster is an essential part of New Hampshire's booming fishing and seafood industry. I'm proud to support Senator King's resolution designating National Lobster Day to support our fishermen and their critical role in our state's economy, history and culture," Shaheen said.
Earlier this year, Hassan successfully called on officials at the U.S. Centers for Disease Control and Prevention and the U.S. Coast Guard to change mask requirements for crews on commercial fishing vessels.
Their updated guidance came after Hassan and U.S. Sen. Lisa Murkowski, R-AK, pushed the agencies to loosen restrictions for fully vaccinated commercial fishermen after hearing from fishermen in their states that wearing a mask while they work is unsafe.
According to the press release, Shaheen has long been a strong advocate for New Hampshire fishermen. As the Chair of the Commerce, Justice, Science and Related Agencies Appropriations Subcommittee, Shaheen has secured a total of $8 million in funding over the past four years for research into the impact of climate change on lobster.
Last year, Shaheen announced nearly $6 million in COVID-19 financial relief for New Hampshire fisheries that she helped secure as part of the CARES Act and the Coronavirus Response and Relief Supplemental Appropriations Act.
Shaheen also secured $6 million for Coast Guard fishing safety training and research grants last year, according to the press release.
It is estimated that in 2020 Maine lobstermen earned more than $400 million by catching more than 96 million pounds of lobster.
All four members of Maine's U.S. Congregation announced on Monday they have sent a letter to Commerce Secretary Gina Raimondo, urging her to ensure that the National Marine Fisheries Service's Atlantic Large Whale Take Reduction Rule does not include last-minute changes that would significantly harm the livelihoods of communities that depend on fishing and lobstering without meaningfully protecting whales.
In their letter, the elected officials emphasized that many measures have been crafted after years of negotiation and careful consultation with Maine's Department of Marine Resources to protect the coastal Maine communities that rely on the lobster fishery, according to a press release.
This isn't the first time Sept. 25 has been designated "National Lobster Day." A quick Google search leads to this press release from 2019.
Contact Managing News Editor Kimberley Haas at Kimberley.Haas@townsquaremedia.com.
Anthony Bourdain's Visit To Maine On 'No Reservations'
More From Seacoast Current