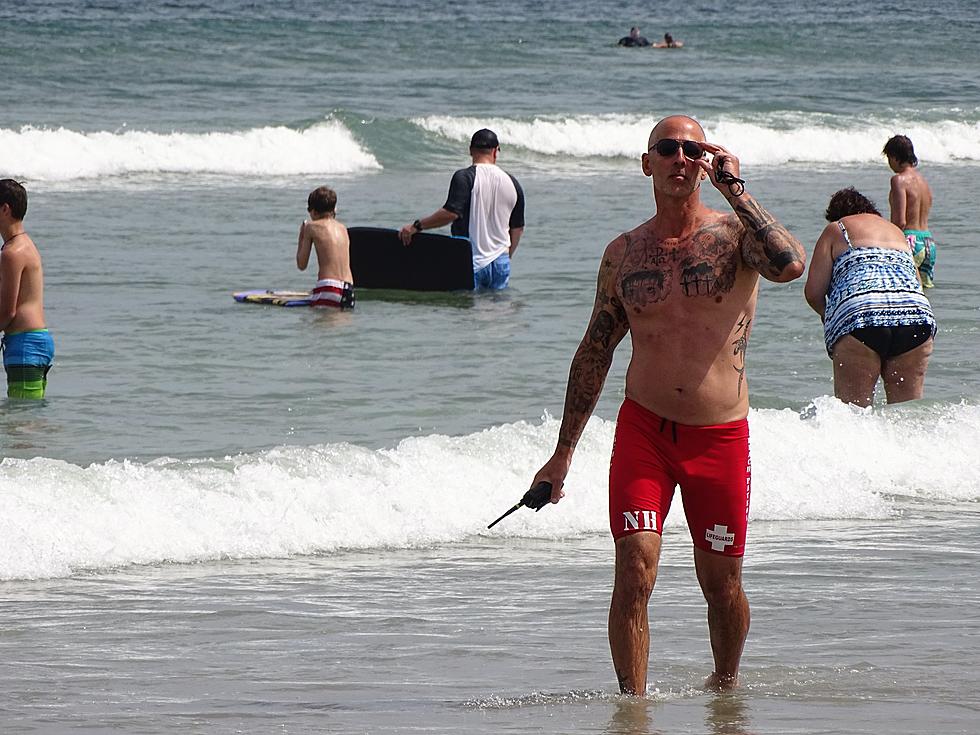 Lifeguards Rescue Eight People at Hampton Beach, NH Over Weekend
Photo by Kimberley Haas
A total of eight people were rescued at Hampton Beach in New Hampshire over the weekend, according to Lifeguard Chief Patrick Murphy.
Murphy said on Monday afternoon that the rescues happened on Saturday and Sunday.
On Sunday, when the weather was sunny and warm, seven rescues were made.
Murphy said the surf was high on Monday, and the danger for rip currents was greater.
Murphy said if a swimmer gets caught in a rip current, they should stay calm and swim parallel to shore until they reach a sand bar.
"When you panic is when you get into trouble," Murphy said.
There are multiple signs in a number of different languages at Hampton Beach telling people what they should do if they are caught in a rip current.
The signs say:
-Don't fight the current.
-Swim even (parallel) with the shore until the current weakens.
-If you can't escape, float or tread water.
-If you need help, wave and yell for assistance.
-Never swim alone.
Contact Managing News Editor Kimberley Haas at Kimberley.Haas@townsquaremedia.com.
These 10 NH Places Bring Back the Best Memories
KEEP READING: Here are 6 foods from your cookout that could harm your dog
More From Seacoast Current