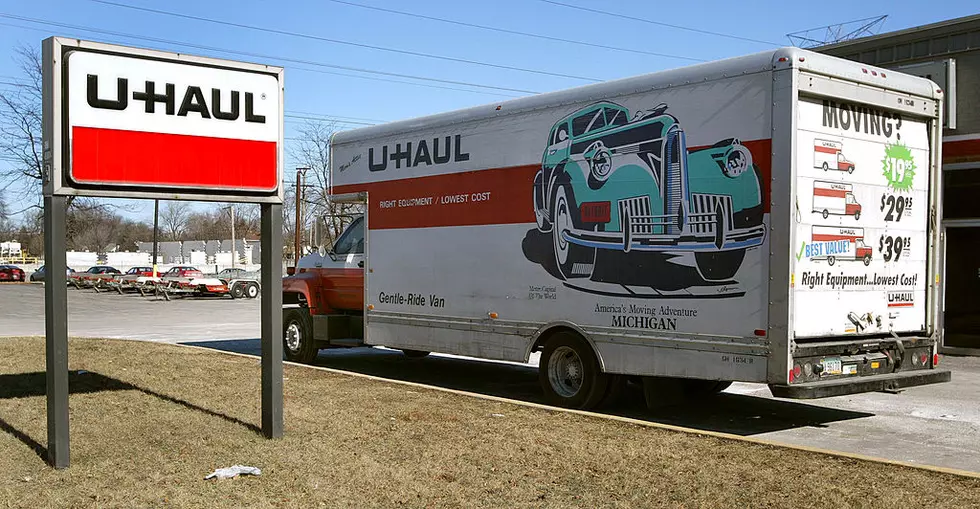 Maine Family Moves to Las Vegas and Immediately Regrets It After U-Haul is Stolen
Getty Images
Editor's note: This article was written by a Townsquare Media Northern New England contributor and may contain the individual's views, opinions, or personal experiences.
A few weeks ago, Mainers Adam, Melissa Bair, and their six children packed up and moved everything they had from Maine to Las Vegas.
The family loaded up a Ford Expedition and a U-Haul, and planned to start a new chapter of their lives in Vegas. What they did not know was just how soon they would miss Maine, and why.
On November 21, 2022, the family woke up to their worst nightmare.
Let's just say the neighbors were not as friendly in Vegas as they were in Maine...
Their SUV and U-Haul were gone days before Thanksgiving, according to an 8 News Now article. The only thing left where the cars were parked was the lock to the U-Haul, which was clearly broken with some bolt cutters of some sort.
"All of the sentimental things that were in there...our kids were just devastated," Bair said to 8 News Now.  "We found a lock on the ground from the U-Haul door, as someone just popped it out and drove off with everything."
That's a rude awakening to Vegas, especially after being in Vacationland with the best neighbors in the country (New England people).
"All of our belongings from the move, our whole life just left in there and someone took it," Bair said to 8 News Now.
The story does have a silver lining. On Thanksgiving night, after Melissa Bair had pleaded with her new neighbors on social media, someone left an anonymous tip that the car was just a few blocks away.
Although some valuables were stolen from the cab, and a few from the U-Haul, the majority of their belongings were untouched.
"A lot of the stuff that was in the front of the U-Haul is missing, but I'm just thankful for what was in the back, most of my kid's belongings and the sentimental things, and those weren't touched," Bair said to 8 News Now.
This would never happen in New England...right?
Entertaining is a Breeze in this Massive Great Room in Massachusetts Home
These 30 New Hampshire Restaurants Are Worth Making the Trip for
More From Seacoast Current