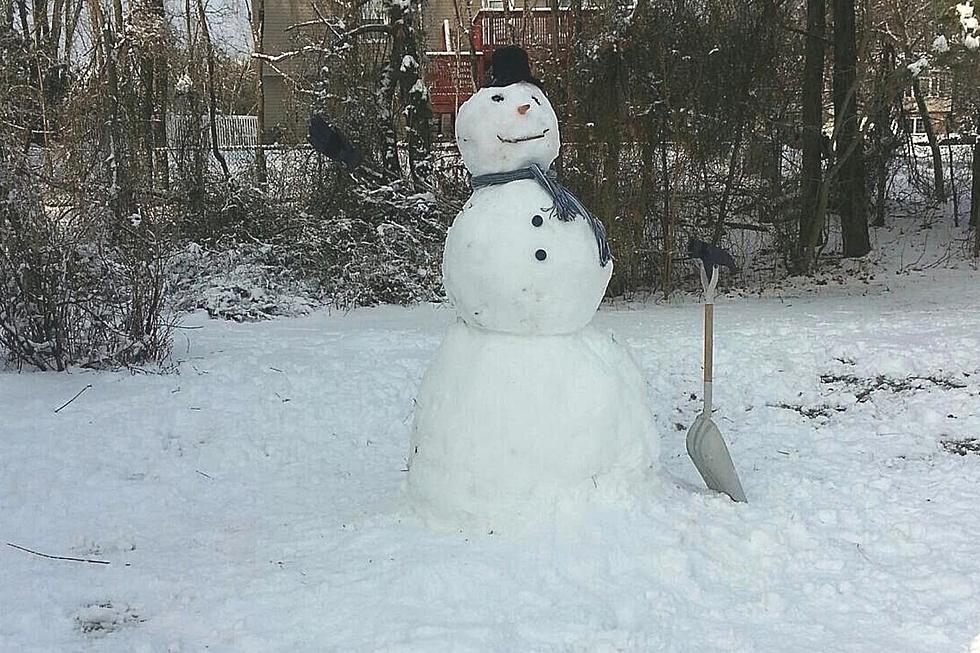 A White or Green Friday for the Seacoast? And What About Christmas?
Snowman (Chris Swendeman)
Friday's nor'easter is not the storm for Seacoast snow lovers, as it's expected to be a mostly rain event.
A low pressure will develop along the mid-Atlantic coast Thursday and then move northeast towards the New England coast Friday into Saturday, according to National Weather Service Jon Palmer in Gray, Maine.
A Winter Storm Watch is in effect Thursday evening for most of New Hampshire and York County through Saturday, with an expected snow fall of over six inches away from the coast. Snow could be heavy at times with low visibility, creating hazardous driving conditions.
The immediate coast of New Hampshire and Maine are a different story, Palmer told Seacoast Current.
"When the storm starts moving through, almost all of Rockingham County is going to be rain, except for maybe the northern tip of the county," Palmer told Seacoast Current. "Stratford County will be half and half where the northern half of Stratford is snow and the southern half is rain, but that rain snow line is expected to move a little bit further to the north."
Palmer expects the line to push back to the south as the storm moves towards the coast, bringing in more cold air.
The bullseye for the snow will be 8-12 inches for central and northern Maine and New Hampshire.
The precipitation will taper off by Sunday with a few snow showers.
As for the prospects of a white Christmas, Palmer said it is "definitely" too early to determine if it will be green or white.
A map issued by the National Weather Service puts the odds at 50-50.
"There is some debate amongst the meteorological community about what a 'White Christmas' actually means. There is no technical definition," Townsquare Meteorologist Dan Zarrow said. "Does it mean there's an inch of snow on the ground on Christmas? Does it mean we see an inch of snow fall and accumulate on Christmas Day? What about Christmas Eve? Do flurries count?"
"Tricky. And definitely magical," Zarrow said.
Contact reporter Dan Alexander at Dan.Alexander@townsquaremedia.com or via Twitter @DanAlexanderNH
Maine and New Hampshire Seacoast's Best Holiday Light Displays for 2022
More From Seacoast Current