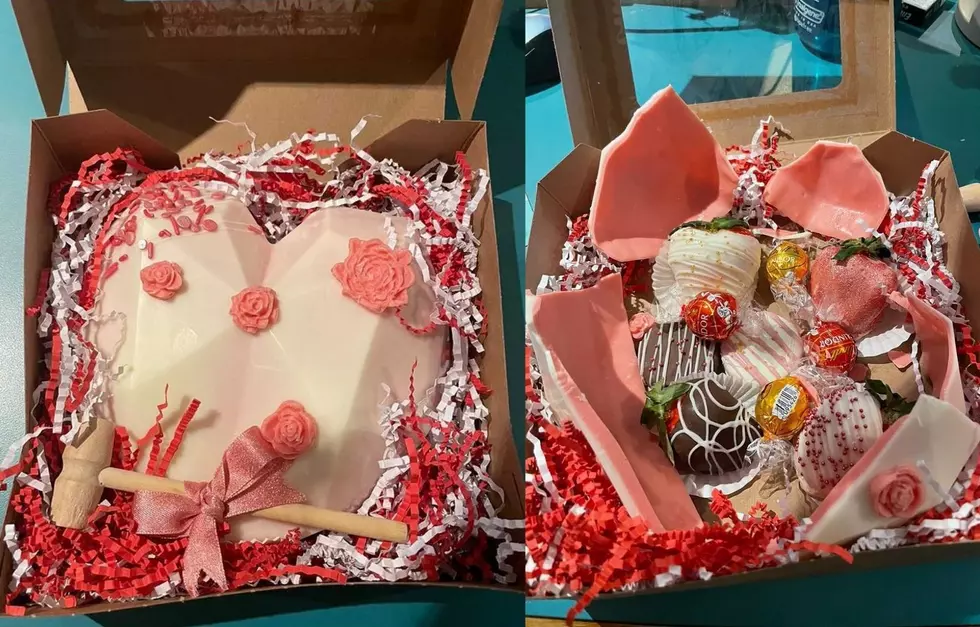 Maine Valentine's Day Treat Gives Delicious New Meaning to 'Heartbreak'
Townsquare Media
Editor's note: This article was written by a Townsquare Media Northern New England radio personality and may contain the individual's views, opinions or personal experiences.
Valentine's Day is a stressor for many people. If you have a significant other you may be plagued with worry about what to get your partner. Something that's affordable, that they'll enjoy, that shows how much you care, and a touch of uniqueness so it's memorable.
On the flip side, for the single person Valentine's Day can be a total drag with social media feeds filled with happy couples, flowers, jewelry, and selfies from date night. You know, those delightful reminders of what you don't have as you hang out on the couch eating Cheetos in your underwear.
(Personally, I'm an advocate for 2nd Halloween, but I digress)
Maine based bakery Treats by Rachael has the perfect gift for your loved one with a sweet tooth, or perhaps you if you're single and looking for something sweet.
Sweet to eat, I mean.

Enter your number to get our free mobile app
It's a Valentine's Day Surprise Goodie Box. This thing is a total heartbreaker.
Inside the box, there's a tiny and adorable wooden hammer. And yes, even though it is beautiful, you'll have to break the heart to find the goodies inside! Nothing like getting a little aggression out if you're single, right? Or it can something fun to share with your loved one!
If you want one for yourself or a loved one connect with Treats by Rachael on Facebook. There's even a giveaway to win one!

Enter your number to get our free mobile app
10 Restaurants Maine Needs to Have
More From Seacoast Current