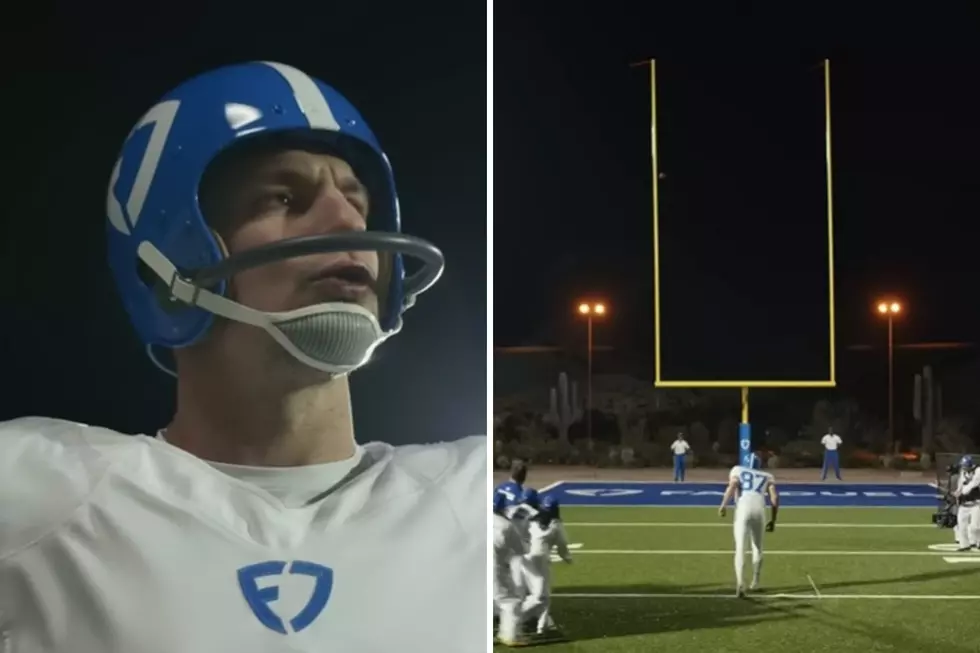 Major Controversy Over Former New England Patriots' Super Bowl Commercial
FanDuel via YouTube
Editor's note: This article was written by a Townsquare Media Northern New England contributor and may contain the individual's views, opinions, or personal experiences.
Super Bowl 57
There's been a lot of things talked about already coming out of last night's Super Bowl game, but three things have been highlighted the most over the last 13 hours since the game ended.
Rihanna's Halftime Show performance and her pregnancy reveal live during it, a holding penalty with less than two minutes to go in the game that eventually led to the Kansas City Chiefs kicking a game-winning field goal with :08 left on the clock...
...and the FanDuel commercial.
FanDuel Super Bowl Commercial with Gronk
For weeks now in various commercials, FanDuel plugged a live Super Bowl commercial where former New England Patriots superstar, Rob Gronkowski, would kick a 25-yard field goal.
If Gronk successfully made the kick, then FanDuel users, according to Boston.com, would have split a $10 million jackpot in free bets.
During the third quarter of the Super Bowl last night, the live commercial actually aired.
There were two things that confused fans after the commercial aired -- first off, everyone assumed that the kick was going to take place on the field during the game, probably somewhere during halftime before or after Rihanna's performance.
(And honestly, it's probably best that it didn't because watching the entire game, the field conditions were horrendous and the commentators mentioned it a bunch of times.)
And secondly, a lot of fans were convinced that even though FanDuel called his field goal no good and told fans they'd still split part of the $10 million, the kick was actually good.
Gronk DID Miss the Field Goal
Honestly, I came into writing this article completely ready to say some shady shizz was going on because that field goal looked good every single time I watched the video.
BUT.
After pausing frame by frame after Gronk kicked the ball in the video, I hit a point where the ball is in front of the left goal post, unfortunately proving that the kick was no good.
Honestly, it would've been way easier if the kick was just a doink.
These Are 10 of the Best Towns in New Hampshire, According to Locals
Be sure to scroll to the bottom to see what town was deemed the best according to Granite Staters.
2023 Super Bowl Celebrity Sightings
Check out stars such as Jay-Z, Jordin Sparks and more at Super Bowl 57 on Sunday, Feb. 12.
More From Seacoast Current