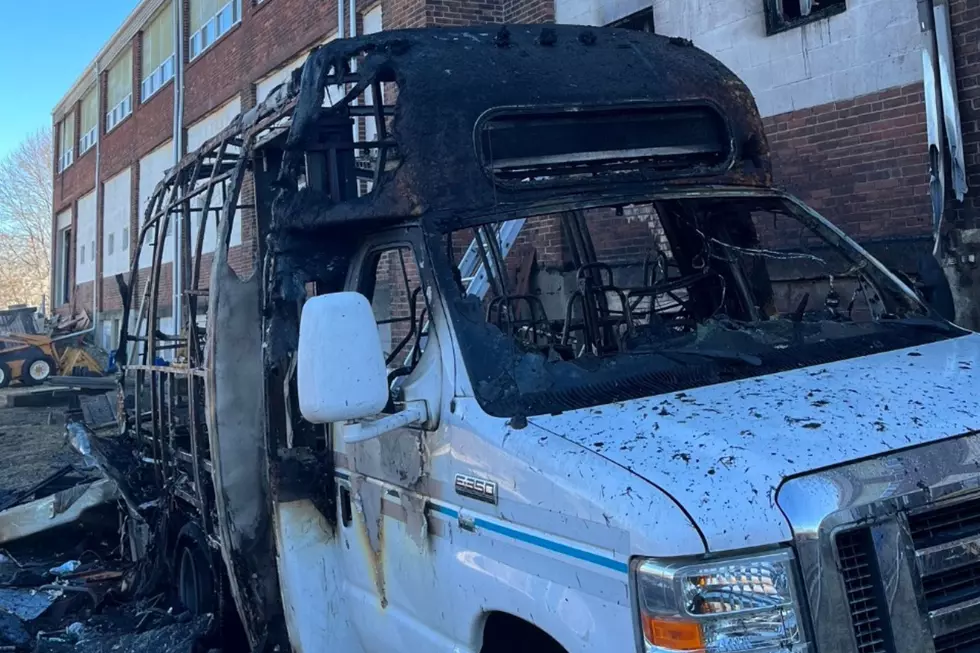 Space Heater Blamed for Portsmouth, New Hampshire, Camper Fire
Camper after a fire on McDonough Street in Portsmouth 2/11/23 (Portsmouth Fire Department)
A space heater is being blamed for igniting a fire inside a camper in Portsmouth that spread into a building Saturday morning.
Portsmouth Fire Chief William McQuillen said firefighters were called to the fire on McDonough Street that spread from a camper parked outside into a building housing Safeway Storage around 10:50 a.m. The building's sprinkler system helped keep the fire from spreading.
Before the fire was brought under control in just under an hour, it sent large plumes of smoke into the air.
No one was inside the building at the time. According to the facility's website, it is closed on Saturday except by appointment.
McQuillen said an investigation by the Portsmouth Fire Department Fire Prevention Bureau determined the space heater was placed too close to combustible material. It is recommended they be placed at least three feet away.
Contact reporter Dan Alexander at Dan.Alexander@townsquaremedia.com or via Twitter @DanAlexanderNH
Maine Winter-Related Records and Firsts
Here is a fun list of Maine winter records and some unique inventions that many may not know came from the Pine Tree State.
More From Seacoast Current