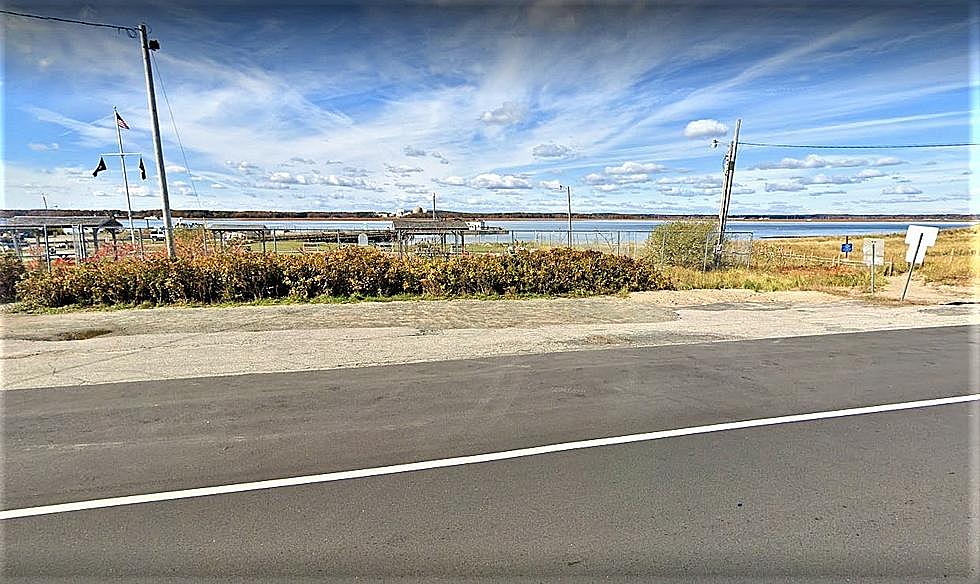 Man Accused of Trying to Drown Woman at Park in Seabrook, New Hampshire, Pleads Not Guilty
Google Street View
A Massachusetts man accused of trying to kill his girlfriend by holding her under the water at Harborside Park in Seabrook has pleaded not guilty.
Christopher Omar Concepcion, 30, of Lowell, Massachusetts, waived Wednesday's arraignment and entered a not guilty plea to an attempted second-degree murder charge. He pleaded not guilty to the stalking charges as well.
Concepcion was indicted by a Rockingham County grand jury in August after a police investigation that began on June 30 when the alleged victim was brought to the Seabrook Police Department by a couple who reported finding her naked, beaten, and screaming for help on Route 1-A.
According to a Seabrook police affidavit, the alleged victim was bloody and appeared to have "rug burn" type abrasions on her face with swelling around her lips, eyes, cheek, and nose. She also reportedly had an abrasion across her neck and sand in her eyes, hair, ears, mouth, and other parts of her body.
Police described her as "intoxicated" and stated that she initially refused to speak with an officer to explain how she got hurt.
When police later questioned Concepcion after finding him in a closed beach area, he told officers that he was "looking for his girlfriend," the affidavit said.
He explained that the two had an argument on the beach.
During follow-up questioning, the alleged victim told police that the two had been drinking on the beach and after they began to argue she poured a drink on Concepcion and walked away.
She alleged that he then attacked her and at some point, she was in the water and Concepcion wouldn't get off of her. She also explained that the scrapes on her face were caused by the wet sand.
Seabrook police contacted police in Lowell and learned that they've had a history between Concepcion and the alleged victim involving domestic violence-related calls.
Concepcion is also facing misdemeanor stalking charges for allegedly violating a protective order issued on July 1 that prohibited him from having contact with the alleged victim.
Editor's Note: If you or your child is the victim of domestic or sexual assault, there is help. HAVEN has offices in Portsmouth, Epping and Rochester. You can call their 24-hour confidential support line at 1-603-994-SAFE (7233).
25 True Crime Locations: What Do They Look Like Today?
Below, find out where 25 of the most infamous crimes in history took place — and what the locations are used for today. (If they've been left standing.)
LOOK: Here are the pets banned in each state
Because the regulation of exotic animals is left to states, some organizations, including The Humane Society of the United States, advocate for federal, standardized legislation that would ban owning large cats, bears, primates, and large poisonous snakes as pets.
Read on to see which pets are banned in your home state, as well as across the nation.
More From Seacoast Current