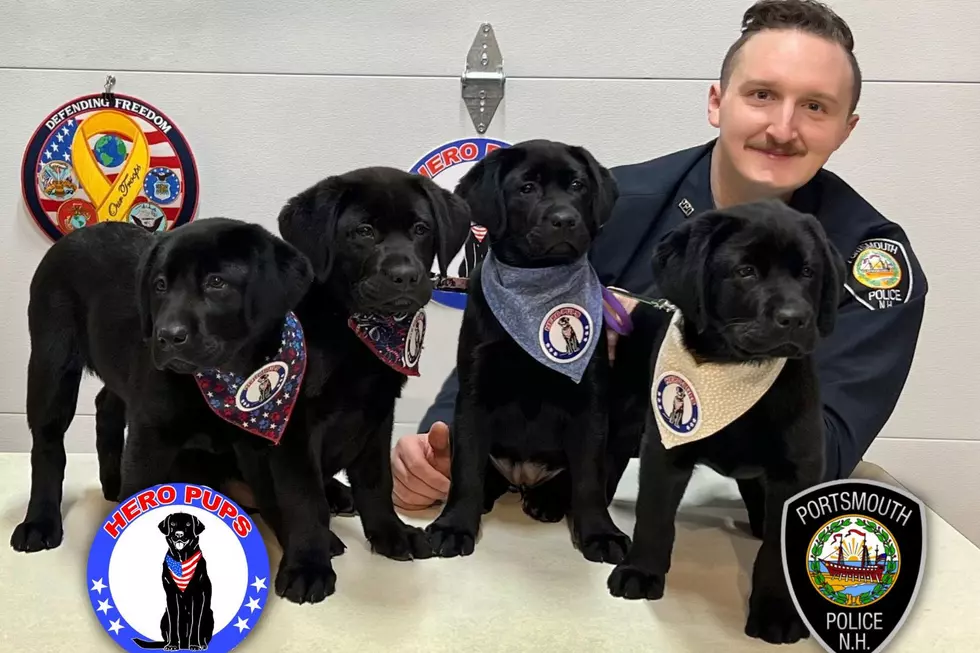 Comfort K9 to Join Portsmouth, New Hampshire, Police
Portsmouth Police officer Michael Nicoli and comfort dog candidates (Portsmouth Police)
Portsmouth Police are expanding their four-footed ranks with the addition of a comfort K9.
The department has partnered with Hero Pups of Exeter to supply a comfort dog to the ranks to help ease the trauma for individuals impacted by violence, tragedy, or traumatic events. They can maintain and increase department morale for officers and their families facing difficulties, and spread good will with visits to schools, nursing homes, hospitals, and community events.
Officer Michael Nicoli, who joined Portsmouth Police in September 2021, will be the new comfort K9's handler. He will help Hero Pups evaluate several candidates for their temperament and health.
The comfort K9 program is funded by FirstNet and part of FirstNet Authority and will not cost the city or the department. It was created following 9/11 to create a single, nationwide broadband network to help law enforcement, fire service, and EMS do their jobs safely and effectively.
Contact reporter Dan Alexander at Dan.Alexander@townsquaremedia.com or via Twitter @DanAlexanderNH
Remember These 50 New Hampshire Bars From Way Back When
Blast from the past: Check out the most beloved bars and nighclubs that have closed in New Hampshire.
More From Seacoast Current