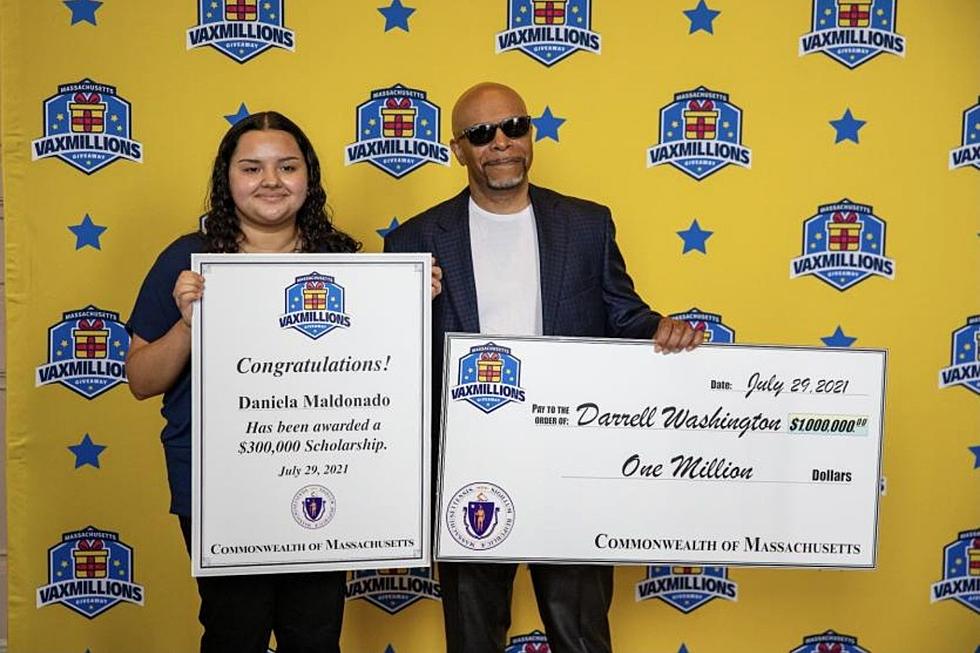 Massachusetts Announces First VaxMillions Winners
(L-R) Daniela Maldonado, Darrell Washington (Gov. Charlie Baker)
The first winners of the $1 million Massachusetts VaxMillions Giveaway were announced Thursday by Gov. Charlie Baker.
The free game with five $1 million drawings and five $300,000 scholarship grants is being offered as an incentive to get the COVID-19 vaccination in Massachusetts. Participants must provide of vaccination in order to enter.
The first $1 million winner was Darrell Washington of Weymouth, while the winner for the $300,000 college scholarship is Daniela Maldonado of Chelsea.
"Massachusetts continues to outperform virtually every state on vaccinations, and we look forward to the remaining drawings for the VaxMillions campaign as another way to encourage more residents to get vaccinated, in addition to innovative approaches like pop-up clinics and in-home vaccinations," Baker said while announcing the winners.
Baker said 2.3 million residents entered the contest. There are four more drawings still to be held.
The Republican did not address how Massachusetts officials will react to the new CDC guidelines suggesting all residents, regardless of vaccination status, wear masks indoors in public places in "an area of substantial or high transmission."
As of Thursday afternoon, only Bristol County in southeastern Massachusetts meets that level on the CDC's map.
New Hampshire Gov. Chris Sununu said the state will not make any change to its policies and he will not recommend people who are unvaccinated wear masks and socially distance themselves.
Maine Gov. Janet Mills adopted is asking people to follow the CDC guidance.
href="mailto:Dan.Alexander@townsquaremedia.com">Dan.Alexander@townsquaremedia.com or via Twitter @DanAlexanderNH
LOOK: 20 Fascinating Photos From the First Modern Olympic Games in 1896
To celebrate the history of international sports cooperation,
Stacker
 took a look back at that groundbreaking event in Athens, when the modern Olympics were born in 1896. Keep reading to learn more about the athletes, spectators, and sports at that iconic event.
More From Seacoast Current