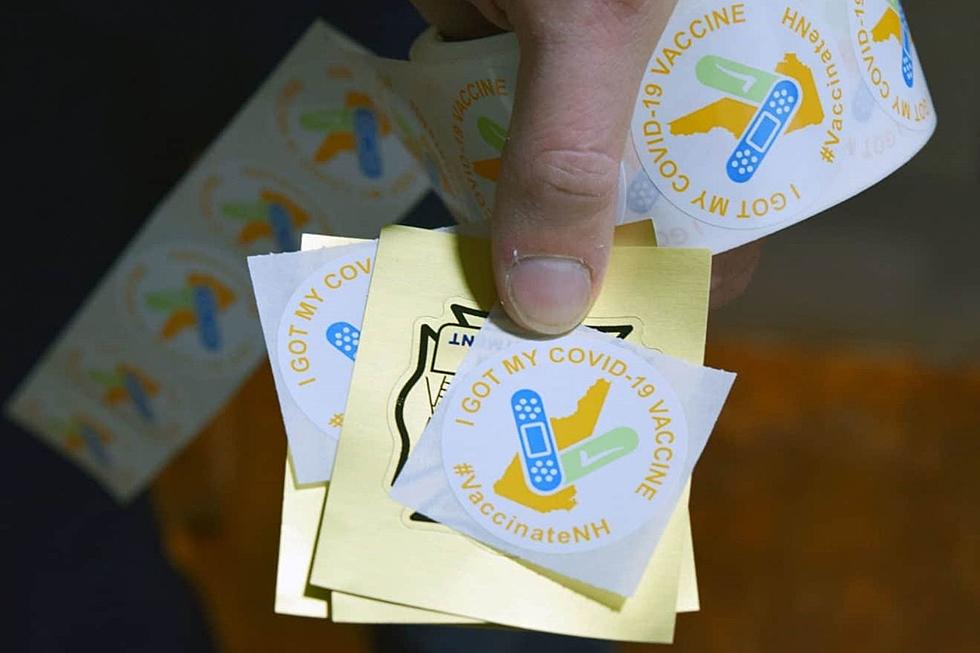 NH COVID-19 Booster Blitz Still Has Slots Left
COVID-19 vaccine sticker (Rochester Public Schools)
Just over 6,000 people signed up for New Hampshire's Booster Blitz via the state health department website as the high number of tests pushed the positive cases up.
The Booster Blitz sites offer the opportunity to get the COVID-19 booster shot at one of 14 locations around the state. An appointment for one of the over 13,000 slots is necessary to get the shot. Appointments can be made at covid19.nh.gov.
The site in Rochester is completely filled up along with Concord and Manchester, according to Department of Health & Human Services spokesman Jake Leon.
"Our first Booster Blitz was wonderfully successful, and with over 6,000 Granite Staters signed-up for an appointment in just the first few hours of today's registration, we are confident this next round will be just as successful," Gov. Chris Sununu said.
The DHHS reported over 2,000 new positive cases reported during the New Year's holiday period between Thursday and Sunday bringing the total of current cases to 8,785. There were also 381 hospitalizations and 12 deaths.
The number of current cases in Strafford County continues to drop with 576 while Rockingham County has the most with 1,863.
The governor also announced that the federal monoclonal antibody teams that were supposed to arrive in New Hampshire Monday have been delayed by a week because of "overwhelming need and demand elsewhere."
Contact reporter Dan Alexander at Dan.Alexander@townsquaremedia.com or via Twitter @DanAlexanderNJ
Maine's College and University Mascots Ranked
More From Seacoast Current