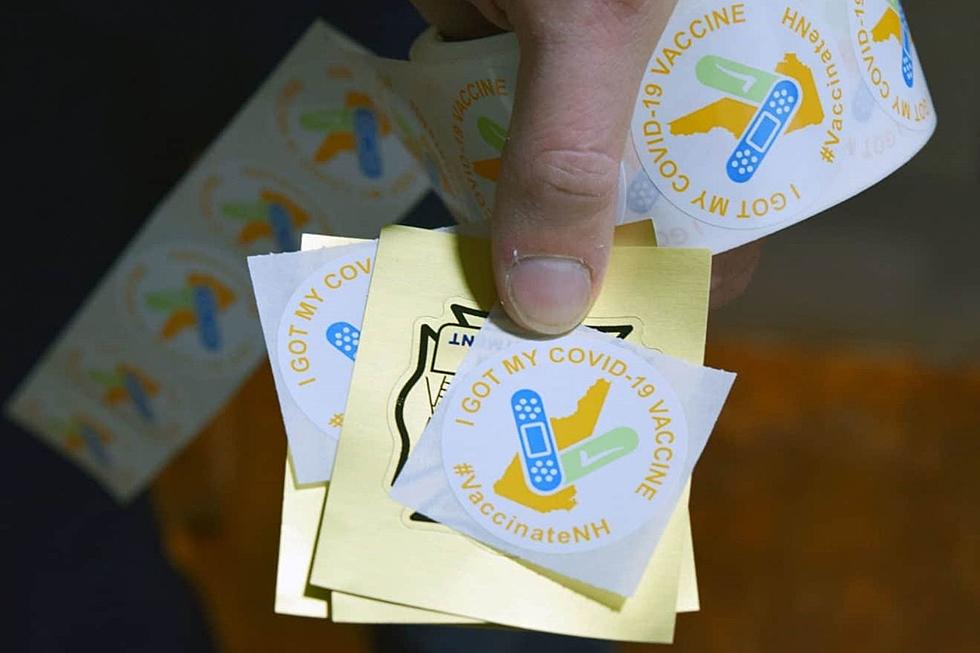 Will COVID-19 Vaccination Mandate End at Shipyard?
COVID-19 vaccine sticker (Rochester Public Schools)
If President Joe Biden lifts the military's COVID-19 vaccination mandate, it won't have any impact at the Portsmouth Naval Shipyard.
Biden and the White House are facing pressure on two fronts to lift the mandate, which has contributed to recruitment targets not being met and over 15,000 service members being discharged because of failure to comply.
Minority Leader Kevin McCarthy told Maria Bartiromo on Fox News' Sunday Morning Futures that the National Defense Authorization Act will not move forward without the mandate being repealed.
"This is the first sign of having divided government. You got some compromise here. And we've got something that Republicans have been working very hard, and a number of Democrats, too, trying to find success. But one-party rule would never allow that to go forward. And now we're going to have success," McCarthy said.
Reuters reported that the White House is considering McCarthy's proposal.
21 Republican governors last week, including New Hampshire's Chris Sununu, sent a letter to McCarthy, House Speaker Pelosi, Democratic Majority Leader Sen. Chuck Schumer, and Minority Leader Sen. Mitch McConnell, explaining that the governors are concerned about its impact on the number of members of the military.
"We face a two-front problem due to the Biden vaccine mandate: current service members are leaving our ranks, and new recruits are not signing up to join. Implementation of the mandate has placed our nation's military readiness at risk," the governors wrote.
"As Congressional leaders, it is your duty to provide for the national defense, and therefore, we call upon you to protect the men and women in uniform, who protect us, from an unnecessary vaccine mandate. As President Biden, himself, stated on September 18, 2022, 'The pandemic is over,'" the governors wrote.
If the mandate were to be lifted, it would be status quo at the Shipyard, as it falls under a mandate for federal employees issued under Presidential Executive Order 14043, according to Shipyard spokesman Jeremy Lambert.
"Though Executive Order 14043 remains in effect, enforcement of the mandate has been paused in accordance with the nationwide injunction issued by the U.S. District Court for the Southern District of Texas. That decision is now on appeal to the 5th Circuit Court of Appeals. Portsmouth Naval Shipyard abides by the executive order," Lambert told Seacoast Current.
Defense Secretary Lloyd Austin told reporters on board a military aircraft Saturday the mandate was his doing and it will stay in place, according to a report by the Associated Press. He said the mandate has kept people healthy.
Contact reporter Dan Alexander at Dan.Alexander@townsquaremedia.com or via Twitter @DanAlexanderNH
We'll Miss These 20 New Hampshire Restaurants That Closed in 2022
More From Seacoast Current