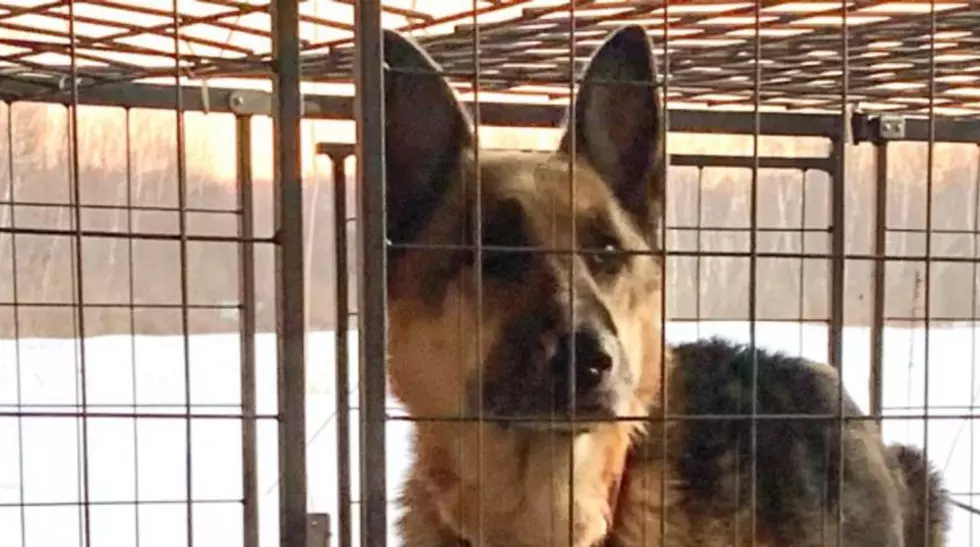 Miracle Rescue: Maine Dog Lost in the Woods for 42 Days Faced -20 Degree Temps
Facebook via Lost Pet Tracking Dogs
Editor's note: This article was written by a Townsquare Media Northern New England contributor and may contain the individual's views, opinions, or personal experiences.
No pet owner wants to feel the anxiety of realizing that your beloved friend and family member has gone missing. That anxiety is compounded when a pet is lost during a stretch of weather that seems unsurvivable. But that anxiety was felt by a woman in Madison, Maine, in January, as her adored 7-year-old German Shepherd named Leigha went missing.
Shared on Facebook by Lost Pet Tracking Dogs, Leigha's owner Pam turned to LPTD in hopes that they could help find Leigha before a stretch of brutally cold weather hit Maine in early February. Pam was paired up with a K9 handler named Lisa, and together they hatched a plan that would hopefully bring Leigha back home.
As is the case with most missing pets, a Good Samaritan or two is needed to bring a pet home. In the case of Leigha, a kind soul in a town more than 10 miles away from Pam's house had spotted Leigha, and used her own dog's food to feed the unknown animal. When she became aware that a German Shepherd was missing nearby, she alerted Pam and Lisa.
The odds were still against Leigha, however. The vicious cold snap had arrived in Maine and temperates were reaching -20 degrees, with wind chills dropping the temperature even lower. The Lost Pet Tracking Dogs team moved quickly to establish an enclosure filled with delicious-smelling food where Leigha had recently been spotted. The allure of the food was enough to draw Leigha out of the woods and into the enclosure.
Soon after, she was reunited with Pam, to the delight of both dog and owner. Leigha spent 42 days lost in the Maine woods, but has happily returned back home thanks to a miracle rescue.
---
Check out these 50 fascinating facts about dogs:
You're Breaking The Law In Maine If You Have Any Of These Animals As Pets
Stick to the cats and dogs that you know because if you're keeping any of these animals (or animals like them) as pets in Maine, you're breaking the law and could face stiff penalties.
More From Seacoast Current