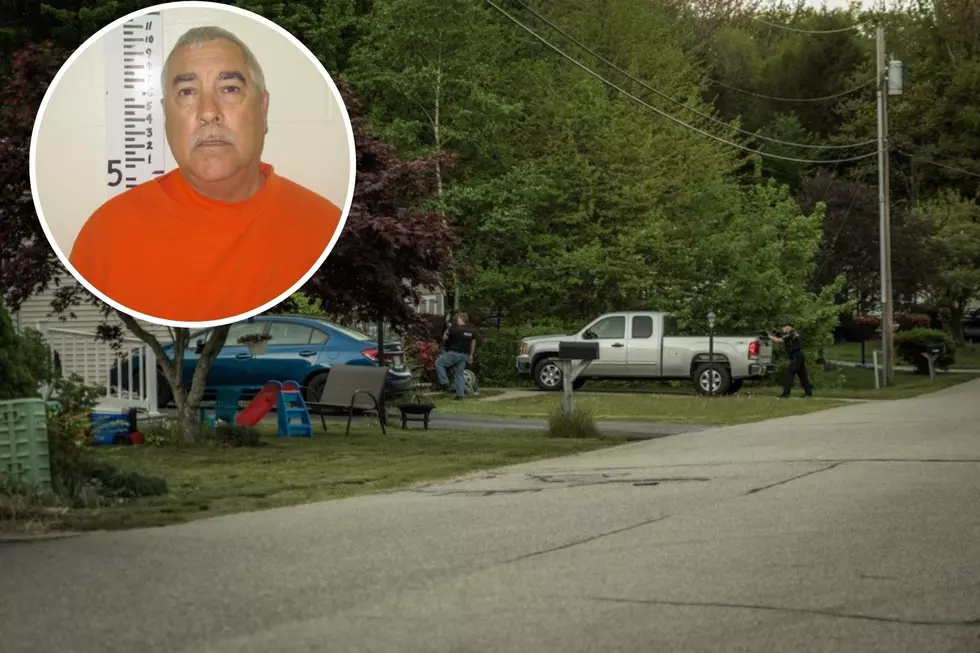 Neighbor Dispute Leads to Nine-Hour Standoff in Berwick, Maine
Police during a standoff on Fox Ridge Drive in Berwick 5/23/22 (Robert Nettles), Kevin Cutler (York County Jail)
A dispute between two neighbors led to a nearly nine-hour standoff in Berwick that started late Monday afternoon.
Berwick Police were called to a home on Fox Ridge Drive around 5:30 p.m. when the resident said neighbor Kevin Cutler punctured the tire of his motorcycle with a knife. After a fight, Cutler went back to his house and fired a shot with a handgun, according to Capt. Jerry Locke.
Cutler refused to speak with police for several hours until the Maine State Police Tact Team arrived.
"The tact team convinced Cutler to come out of the house by using the PA system," at 2:50 a.m. Tuesday morning, Locke said in a statement.
Cutler was charged with terrorizing with a dangerous weapon, criminal threatening with a dangerous weapon, and creating a police standoff. He is being held at the York County Jail on $50,000 cash bail.
Contact reporter Dan Alexander at Dan.Alexander@townsquaremedia.com or via Twitter @DanAlexanderNH
Trending Stories for Seacoast Current (May 16-22, 2022)
More From Seacoast Current