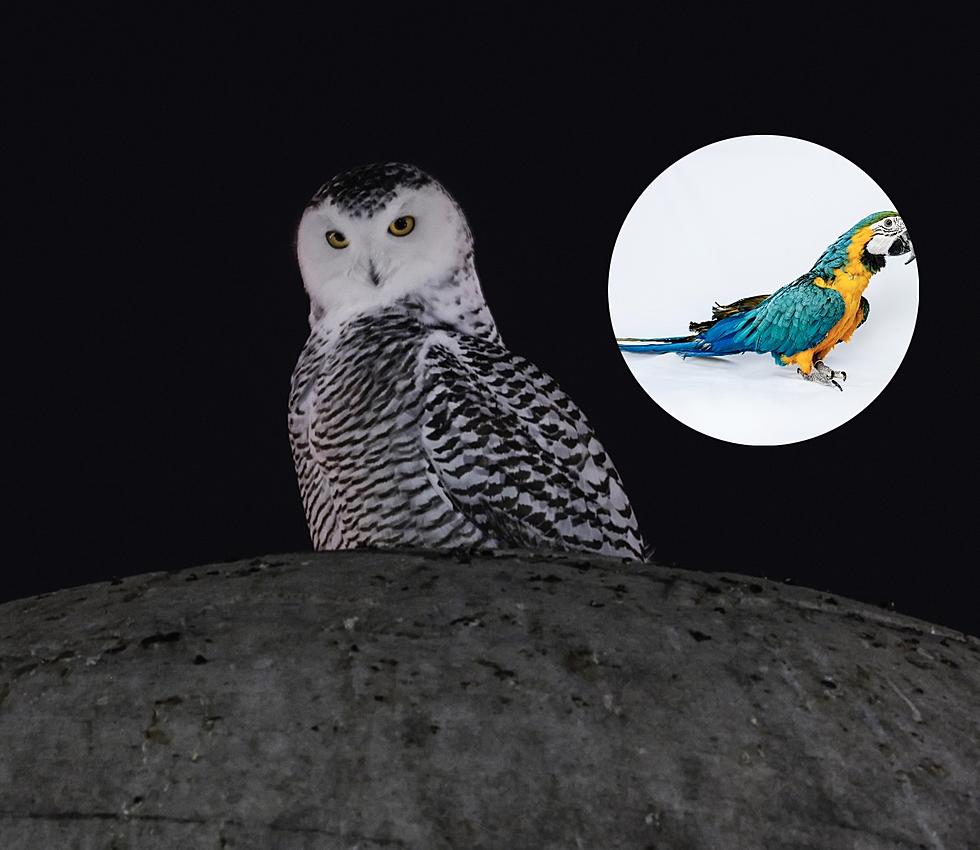 New Hampshire Family Terrorized by Owl Trying to Eat Their Pet Parrot
Photos via Getty Images
Editor's note: This article was written by a Townsquare Media Northern New England contributor and may contain the individual's views, opinions, or personal experiences.
Even the birds are their breaking point (or should I say, beaking point?).
Such was the case in Merrimack, New Hampshire, where – this is true – an owl tried to break into a home to fight a parrot. So…take that, Florida!
According to WMUR, it all began during a St. Patrick's Day celebration (because of course it did). That's when Cynthia Auger heard a loud bang.
Presumably alarmed that she didn't find her rowdiest neighbor's car atop her porch, Auger then spotted a large owl in a nearby tree. And in the blink of an eye, the attacks resumed.
For that's when the owl flew directly into a window in an attempt to eat Buddy the Parrot.
The family said Buddy the Parrot was freaking out. No official word what Buddy said, but a safe guess is "Buddy the Parrot was freaking out." They thought he was safe – but no.
Soon after, the owl was spotted waiting below the window, fixated on Buddy's cage.
Then it got creepier.
The next night, the owl returned and began an evening-long stakeout of its would-be dinner.
New Hampshire has 11 different types of owls, according to the NH Fish & Game.
And according to a wildlife expert interviewed by News 9, there is a course of action one can take if their parrot is being targeted by an owl, drastic as it may be:
"Move the bird so the owl doesn't see the bird, or pull down the shades."
Smart advice – or should I say, Wise advice?
10 Strange New Hampshire Unsolved Mysteries
10 Things You Totally Remember If You Lived in New Hampshire In the 1980s
If you lived here in New Hampshire in the 1980's, there's no way that you didn't know about these events, people and places. They were part of our lives and some, still are. Sadly a few are no longer with us, but enjoy this list. I know I enjoyed remembering all these things from back in the day.
More From Seacoast Current