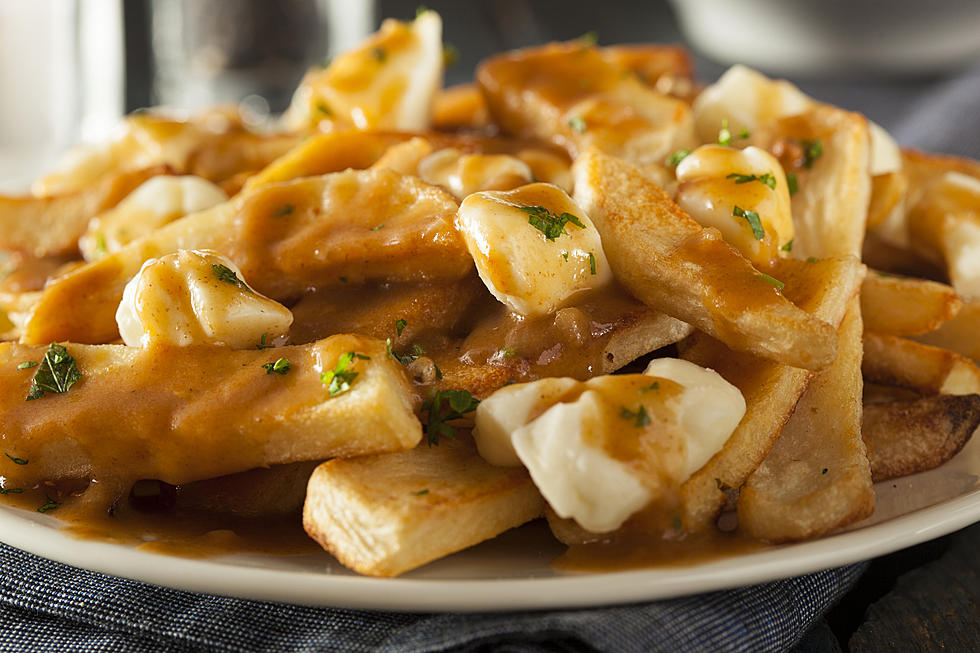 New Hampshire PoutineFest to Return This October
Getty Images/iStockphoto
If you've never indulged in a delicious bowl of poutine, you're missing out.
Courtesy of this special annual event, you'll not only have the chance to try some, but taste countless variations of the dish thanks to restaurants from across New England.
The NH PoutineFest has been happening since 2016, and it was recently shared on Facebook that that this year's festivities will take place on Saturday, October 14.
Last year, a PoutineFest Facebook post explained that the festival, which normally happened during the summer, was being permanently moved to October in response to feedback from guests and vendors. It looks like that change yielded positive results in 2022, as this year's event will be in the fall once more.
At PoutineFest, restaurants from all over New England present their own special poutine dishes for you to try. Even though the gist of poutine is simple: french fries and cheese with brown gravy (yum), it turns out that there are lots of versions of this popular meal. This Mental Floss article alone highlights 11 different poutine recipes.
Who knows what this year's vendors will come up with, but one thing's for sure: you'll want to savor every bite of the final product.
Here are some images from last year's PoutineFest:
According to the official website, PoutineFest "is hosted by the the Franco-American Centre of New Hampshire, a 501(c)(3) nonprofit based in Manchester, NH. All proceeds help support the Centre's mission of preserving French language, culture, and heritage in New Hampshire and beyond."
So, there you go. You can indulge your poutine craving while supporting a good cause, and during spooky season, too. What an excellent combo.
To learn more about PoutineFest, click here.
Want to enjoy a nice meal out with your family? Check out these 20 kid-friendly restaurants in New Hampshire.
These 20 Kid-Friendly Restaurants in New Hampshire Are Perfect for a Family Meal Out
Discover These 18 Beautiful Outdoor Murals in New Hampshire and Maine
Murals are expressive ways of illustrating the uniqueness of our local communities.
More From Seacoast Current