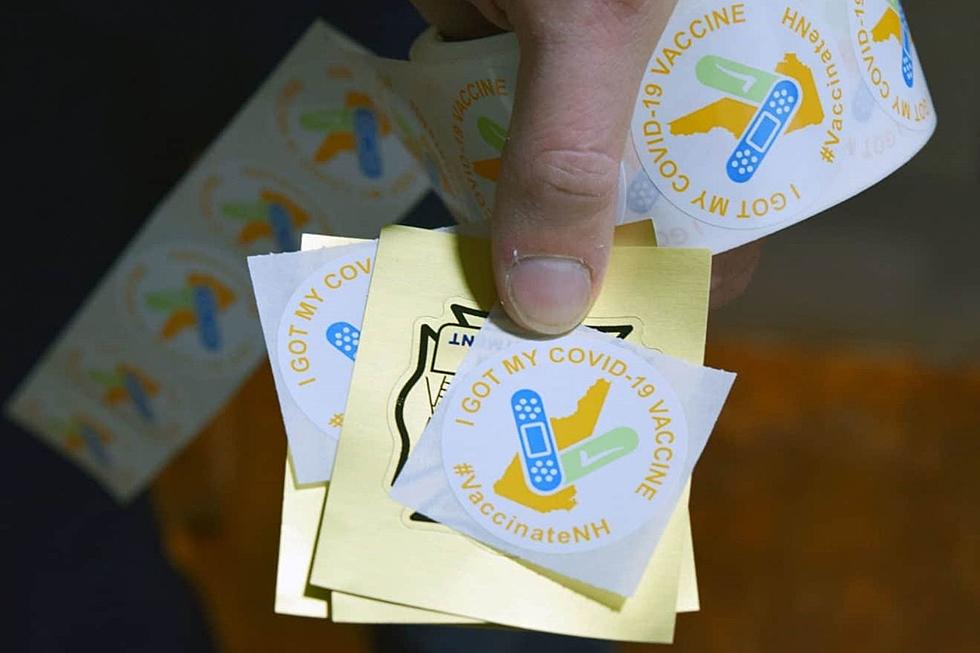 NH Booster Blitz Appointments Nearly Booked
COVID-19 vaccine sticker (Rochester Public Schools)
Most of the 10,000 slots made available Wednesday for the state's Booster Blitz are all gone but Seacoast residents will have an extra chance to get the extra shot.
Gov. Chris Sununu announced 15 locations around the state for the blitz on Dec. 11 to encourage COVID-19 booster shots, including two on the Seacoast in Rochester and Stratham, as the number of cases and hospitalizations went up sharply in New Hamsphire over the past few weeks.
"Due to the overwhelming interest, most of the sites for the Dec. 11 Booster Blitz are fully booked with appointments. More than 10,000 people have signed up to receive a booster shot at one of the Booster Blitz clinics across the State," NH Department of Health and Human Services spokesman Jake Leon told Seacoast Current.
The four sites that continue to have availability are in Berlin, North Conway, Hanover and Haverhill.
"Given the demand, the State will continue to evaluate the vaccine needs of residents to create additional opportunities in the future," Leon said.
900,000 free at home COVID-19 tests made available by the state on Monday were all gone within 24 hours of becoming available, according to Sununu.
Leon said residents who schedule appointments through the state website at vaccines.gov or check the schedule for the mobile vaccination clinics at vaccines.nh.gov.
Additionally, there are 3 state-managed fixed vaccine sites in Berlin, Plymouth and Claremont, and a fourth opening in Rochester next week.
The state reported 1,227 new cases as of Wednesday. Rockingham County has the most active cases with 1,392 while Strafford County has 674.
Contact reporter Dan Alexander at Dan.Alexander@townsquaremedia.com or via Twitter @DanAlexanderNH
Seacoast Kids Roll Up Their Sleeves for COVID-19 Shots in NH
Around 1,000 kids in the Dover and Rochester public schools received the COVID-19 vaccine in the past week.
More From Seacoast Current