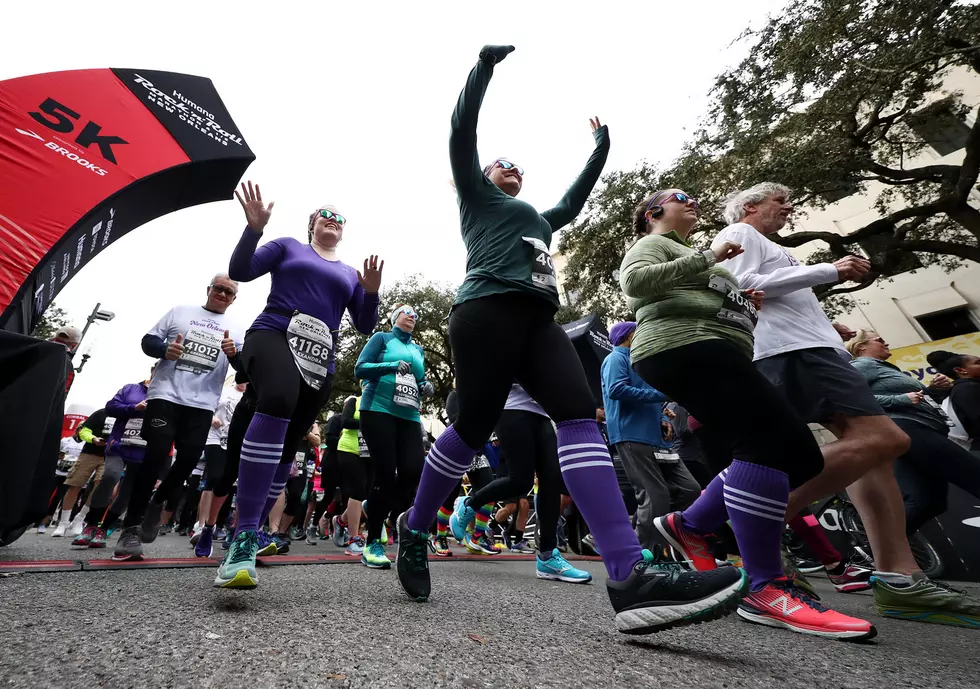 NH Chef Bobby Marcotte Is Putting on a 5K in Durham to Help Fight Childhood Cancer
Al Bello
Editor's note: This article was written by a Townsquare Media Northern New England radio personality and may contain the individual's views, opinions or personal experiences.
---
You hear it in generally every Food Network competition that New Hampshire chef Bobby Marcotte is in (and he's been in a lot and has another appearance coming up next Sunday, March 14 at 8p on Food Network) -- any time Bobby wins, St. Jude wins.
But on Saturday, March 20, Bobby is making sure St. Jude wins regardless of a cooking competition or how his appearance goes the weekend before on Tournament of Champions II -- because he's putting on his first-ever 5K to support St. Jude Children's Research Hospital.
The "Hoppy Leprechaun 5K" will be run in Durham, NH, on Saturday the 20th, starting at Oyster River Middle School and ending between two of Bobby's restaurants, hop + grind and rise + grind.
I don't think I've ever really touched on exactly why, whenever Bobby competes on a Guy's Grocery Games or other Food Network competition, that "if Bobby wins, St. Jude wins," because it hasn't really been the point of the articles before. St. Jude and both fighting and finding a cure for childhood cancer holds a special place in Bobby's heart.
Back in 2014, Bobby's daughter Alanna unfortunately lost her battle with childhood cancer a couple of months before her 14th birthday. The girl was tough with a killer fighting spirit -- going three rounds with it before the battle was over. So, obviously a lot of what Bobby does and the moves he makes are in Alanna's memory and spirit.
And honestly, he's picking up right where she left off.
The community really rallied around Alanna, rallied even more around Bobby and his family when Alanna crossed the rainbow bridge, and are still rallying around him in all his success and all the good he does and spreads WITH said success. THAT is how you honor someone's memory and spirit.
All the information about the 5K (start time, entry fee, etc.), as well as a link to donate, you can go to the Hoppy Leprechaun 5K website.
See the ABCs of Cancer:
These Maine Sunrises and Sunsets Are Gorgeous
More From Seacoast Current