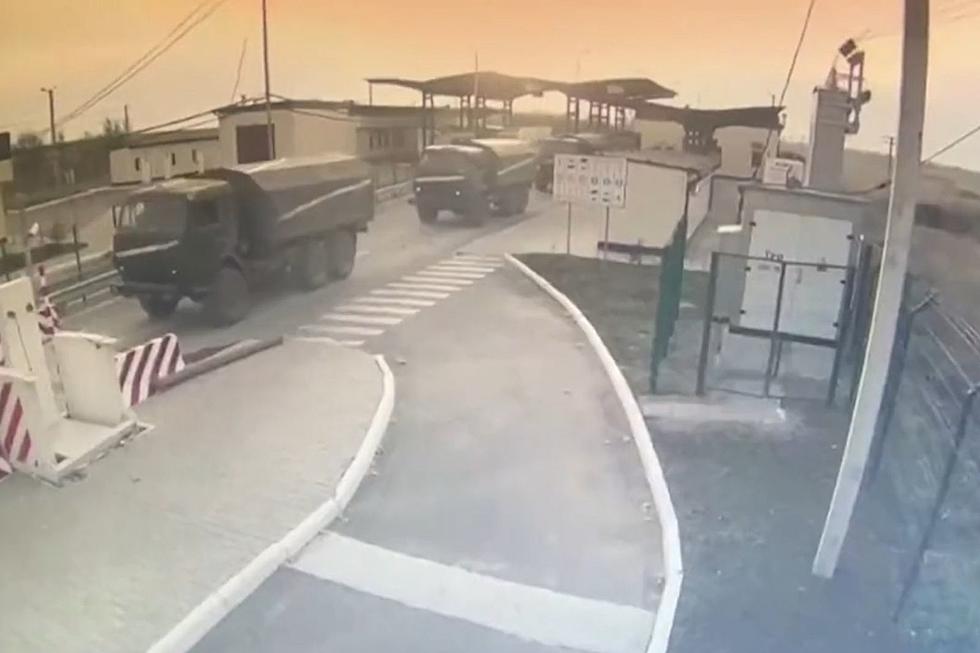 NH Sens. Shaheen, Hassan Condemn Invasion of Ukraine
Tanks entering Ukraine captured on surveillamce video. (NY Times via Twitter)
New Hampshire Senators Jeanne Shaheen and Maggie Hassan reacted with anger as Russian president Vladmir Putin ordered his troops to invade Ukraine.
A full scale invasion of Ukraine began late Wednesday evening when troops crossed the border into eastern Ukraine on the pretense of protecting civilians. Putin warned that any attempt to interfere with the operation would result in "consequences you have never seen."
In a statement, President Joe Biden called Putin's action an "unprovoked and unjustified attack by Russian military forces" that will lead to "catastrophic loss of life and human suffering."
"Russia alone is responsible for the death and destruction this attack will bring, and the United States and its Allies and partners will respond in a united and decisive way. The world will hold Russia accountable," Biden said.
NATO is holding an emergency session and Ukraine president Volodymyr Zelenskyy has declared martial law, urging people to stay home and not panic.
Shaheen: Russia Will "Face the Full Wrath" of the West
Sen. Jeanne Shaheen, part of a Senate delegation that met in Poland, also slammed Putin for the action and promised he will "face the full wrath" of the west.
"The United States rightly pursued every diplomatic avenue in response to Putin's concerns, but his thirst for power killed any attempt for a peaceful solution to this crisis. Now, it is paramount that the global community stand together and send a message to Putin and any dictator willing to use violence to achieve their ambitions that there will be consequences for breaking international law and violating a nation's territorial integrity," Shaheen said in a statement.
Sen. Maggie Hassan called the attack an "unprovoked and unconscionable invasion" that posed a threat to "peace, freedom, and security in every corner of the world."
"The United States and our allies must bring to bear crippling consequences on Vladimir Putin and the Russian economy as a whole, as we also provide support to the Ukrainian people and our NATO allies. Americans must stand united, and our NATO alliance must stand strong against Putin's aggression," Hassan said in a statement.
Contact reporter Dan Alexander at Dan.Alexander@townsquaremedia.com or via Twitter @DanAlexanderNH
Trending Stories for Seacoast Current (February 14-20, 2022)
More From Seacoast Current