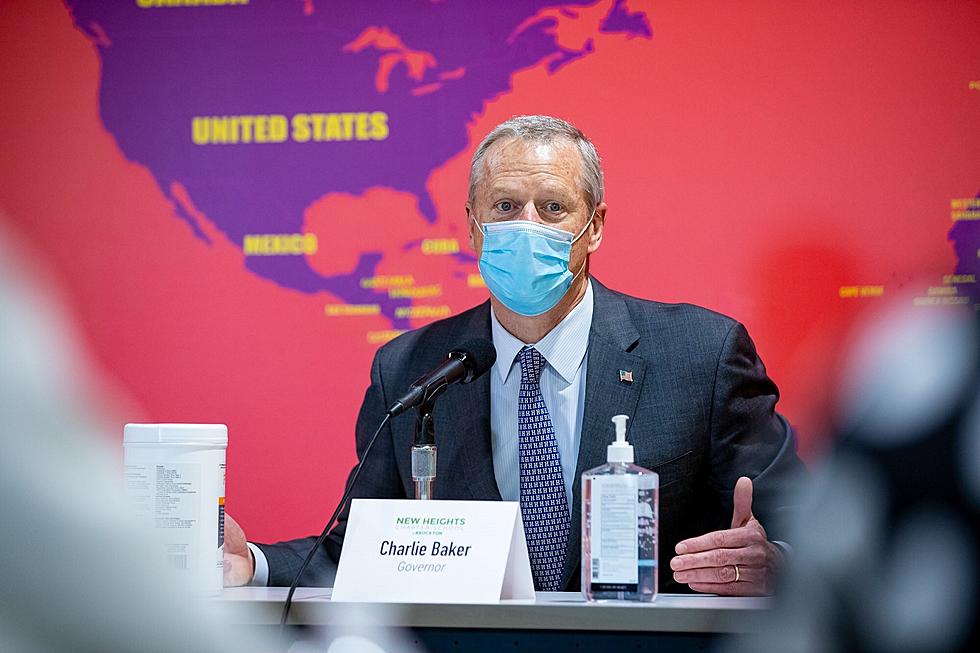 No Third Term for Mass. Governor Charlie Baker
Gov. Charlie Baker wearing a mask in May (@MassGovernor via Twitter)
Massachusetts Gov. Charlie Baker announced Wednesday he will not seek a third term.
The Republican who has served since 2015 said he and Lt. Gov. Karyn Polito made the decision that running a campaign would be a "distraction" while trying to manage the ongoing pandemic.
"We have a great deal of work to do to put the pandemic behind us, keep our kids in school and keep our communities and economy moving forward. That work cannot and should not be about politics and the next election," Baker and Polito said in a statement. "We want to focus on recovery, not on the grudge matches political campaigns can devolve into."
The moderate Republican who just turned 65 has been going back and forth with family and political friends about running for a third term and started fundraising for the first time since the pandemic, according to Politico.
He was still popular in Massachusetts with a 56% approval rating in a UMass Amherst/WCVB poll in November. Democrats liked Baker more than members of his party by a 65-41% margin with support among 48% of independents.
Baker was not a fan of President Donald Trump and said he did not for anyone in the office during the 2016 and 2020 presidential election.
Depsite both being Republicans New Hampshire Gov. Chris Sununu and Baker tangled over Massachusetts' attempt to tax the income of Granite State residents who worked at home during the pandemic when stay-at-home orders were in effect.
The U.S. Supreme Court would not allow New Hampshire to file a lawsuit against Massachusetts without comment.
Contact reporter Dan Alexander at Dan.Alexander@townsquaremedia.com or via Twitter @DanAlexanderNH
Portsmouth's Neighborhood Holiday Lights Contest 2020
More From Seacoast Current