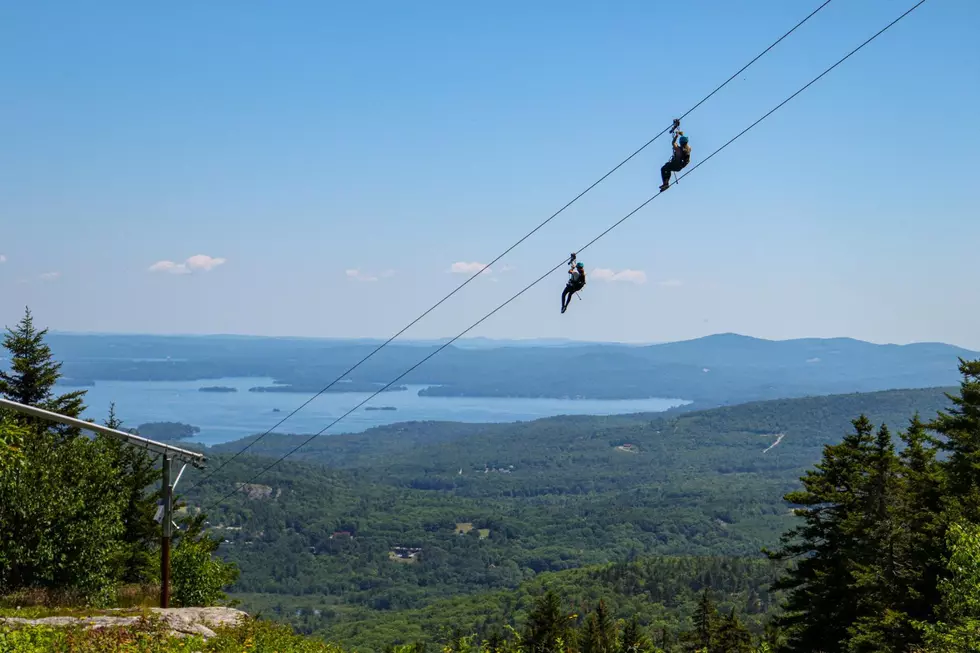 Politics Shut Down NH's Gunstock Adventure Park
Zipline Tour at Gunstock Mountain Resort (Gunstock Mountain Adventure)
Gunstock Adventure Park in Gilford is temporarily closed Thursday after upper management at the park resigned at the height of the summer tourism season.
The park at the Gunstock Mountain Resort offers ziplines, the Mountain Coaster, and lift rides during the summer. The resort is operated by the five-member Gunstock Area Commission appointed by the Belknap County Delegation.
Gunstock president and general manager Tom Day and the senior management team turned in their resignations at Wednesday's commission meeting. Gov. Chris Sununu supported their actions in a letter, saying that the commission was unable and unwilling to work with the management team.
"These individuals have made bad decisions, and until they are removed from their positions and replaced with good people who recognize the wonderful asset that Gunstock is, the County will continue to suffer," Sununu wrote in his letter. He went so far as to offer them jobs at the state Parks Department and Canon Mountain if things cannot be worked out at Gunstock.
A Park Temporarily Closed
Regardless of the politics, the park is closed. Middle management decided to temporarily suspend operations and determine the best way to proceed with summer operation, according to a statement from the resort.
The goal of remaining management and the Gunstock Area Commission is to eventually reopen as soon as possible.
"Gunstock Mountain Resort staff would like to extend their sincerest apologies to guests who had reservations at the mountain this week, or those with plans to visit and partake in summer adventures. They are devastated by the enormous shift in command and have a lot of questions about how to operate going forward," read the statement.
Anyone with reservations should contact the resort to reschedule or get a refund.
The park said that the SoulFest event on August 4, the largest Christian music festival in New England, Gunstock Campground, and the Camp Store will operate as usual. Functions, events, and weddings will also go on as scheduled.
Why the Resignations?
Day told New Hampshire Public Radio that he couldn't take the "environment" created by the commission, which kept reasserting that they are in charge and he is not.
Commission member Norm Silber told NHPR that the resignations were part of a "well-orchestrated and well-financed campaign of disinformation" by the management team because of a soon-to-be-released audit that would be damaging to them and the governor.
Silber said Sununu knows very little about the situation and should not have got involved.
Contact reporter Dan Alexander at Dan.Alexander@townsquaremedia.com or via Twitter @DanAlexanderNH
More From Seacoast Current