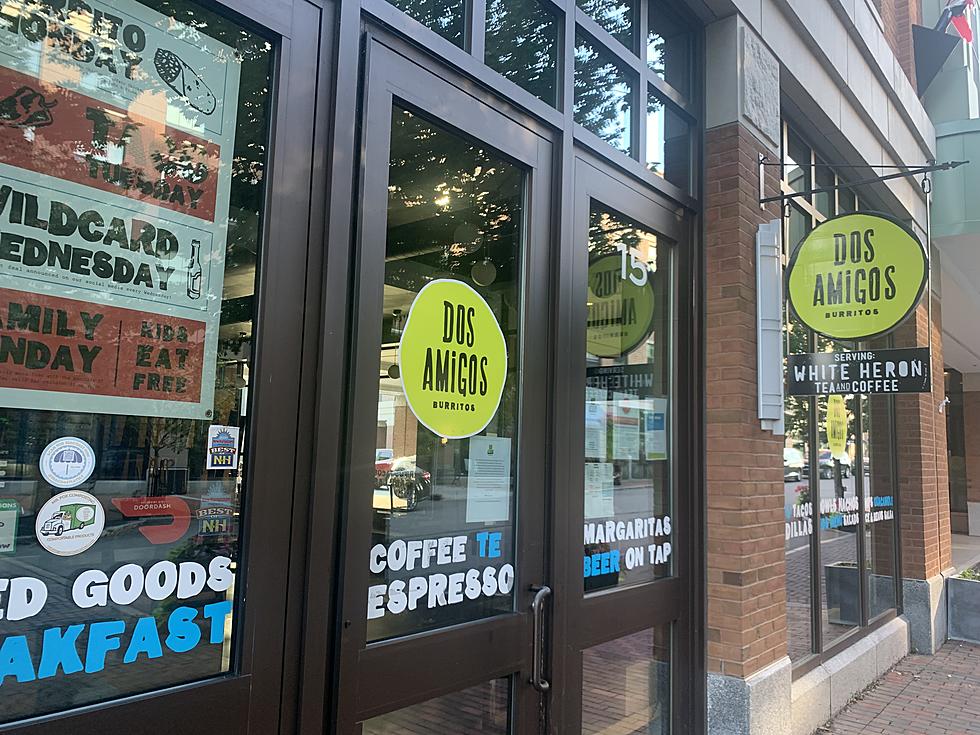 Portsmouth, New Hampshire, Mexican Eatery is Forced to Close Due to Lack of Staff
Kira Lew
Editor's note: This article was written by a Townsquare Media Northern New England radio personality and may contain the individual's views, opinions or personal experiences.
Staffing is an issue the entire country has been struggling with and we have seen our fair share of it in the Granite State. Many of our favorite businesses have been forced to open late and/or close early because of it. If human beings aren't there to work than the business can't operate, it's pretty simple! We are not technologically evolved yet to have A.I be able to wait on us and cook our food. Give us a few more decades and we might be there.
In terms of places going out of business due to the pandemic, I was hoping the worst was behind us. But now we are seeing some our favorite spots be forced to close their doors for good not because a lack of customers but rather a lack of staff. The Dos Amigos location on Portwalk Place in Portsmouth is one of those places that just couldn't stay afloat. They had to say goodbye to their amazing seasonal staff and found it nearly impossible to replace them with quality/reliable employees. It is a sad day for the residents of Portsmouth especially since that location has been in the community for 18 years! That is quite the run!
Their Facebook post mentioned that they are exploring other options in Portsmouth but don't have anything finalized quite yet. I am staying hopeful! In the meantime we can continue to enjoy their locations on Central Ave in Dover and Main Street in Concord. We will miss you Portsmouth Dos! Thanks for the delicious memories!
Best 14 Mexican Restaurants on the Seacoast Picked by Granite Staters
KEEP READING: See the richest person in every state
More From Seacoast Current