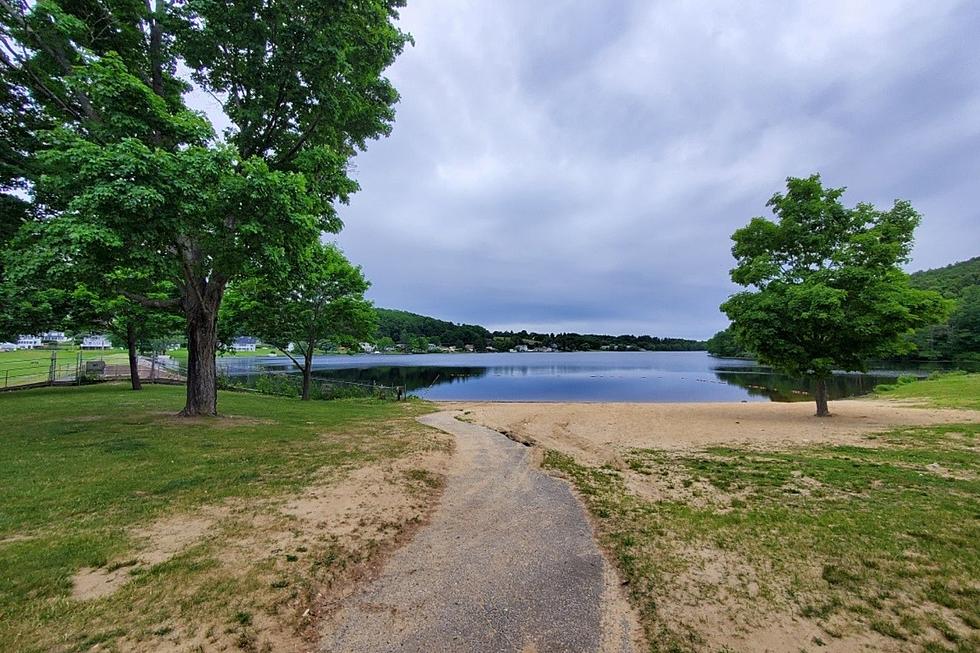 Recognition Ceremony for First Responders Postponed in Mass.
Lake Gardner in Amesbury (City of Amesbury)
A recognition ceremony planned to honor Amesbury, Mass., police officers and firefighters who responded to a drowning incident at Lake Gardner earlier this month has been postponed.
"As you can imagine, the tragic incident at Lake Gardner which occurred less than two weeks ago has been difficult to process for many, our first responders included. We believe it's important to recognize heroic actions, and the teams who responded to the call on June 6th deserve to be recognized for their efforts to save the young man. However, we will give our teams more time to process this event and time for the family to grieve their loss," Caitlin Thayer wrote in an email on Thursday morning.
Thayer is the communications director for the city of Amesbury. The recognition ceremony had been planned for 3 p.m. at the Amesbury Fire Station on School Street.
Thayer said officials will follow up when the time is right for the awards presentation to take place.
At 3:51 p.m. on June 6, Amesbury police and fire departments received a 911 call reporting that a person was in the water and drowning.
Both teams responded and at 4:16 p.m., the body of a 16-year-old had been located and brought to shore, where no pulse was detected.
The teen was not a Massachusetts resident and was visiting an uncle in Lynn. The boy was transported to Anna Jacques Hospital in Newburyport, where a pulse was established.
He was brought to a Boston hospital via medical helicopter for further treatment but on June 7, Amesbury police officials received word from the state's medical examiner that the teen boy succumbed to his injuries.
Amesbury Police Off. Ronald Guilmette, along with firefighters Justin Petrillo, Sean Kane and TJ Poussard were the first responders who ran into the water desperately searching for the 16-year-old boy.
City officials also plan to present citations to two young ladies who were at the beach that day and gave their swimming goggles to the police and firefighters to help them find the boy in the water.
Contact Managing News Editor Kimberley Haas at Kimberley.Haas@townsquaremedia.com.
LOOK: Here is the richest town in each state
Just saying the names of these towns immediately conjures up images of grand mansions, luxury cars, and ritzy restaurants. Read on to see which town in your home state took the title of the richest location and which place had the highest median income in the country. Who knows—your hometown might even be on this list.
More From Seacoast Current