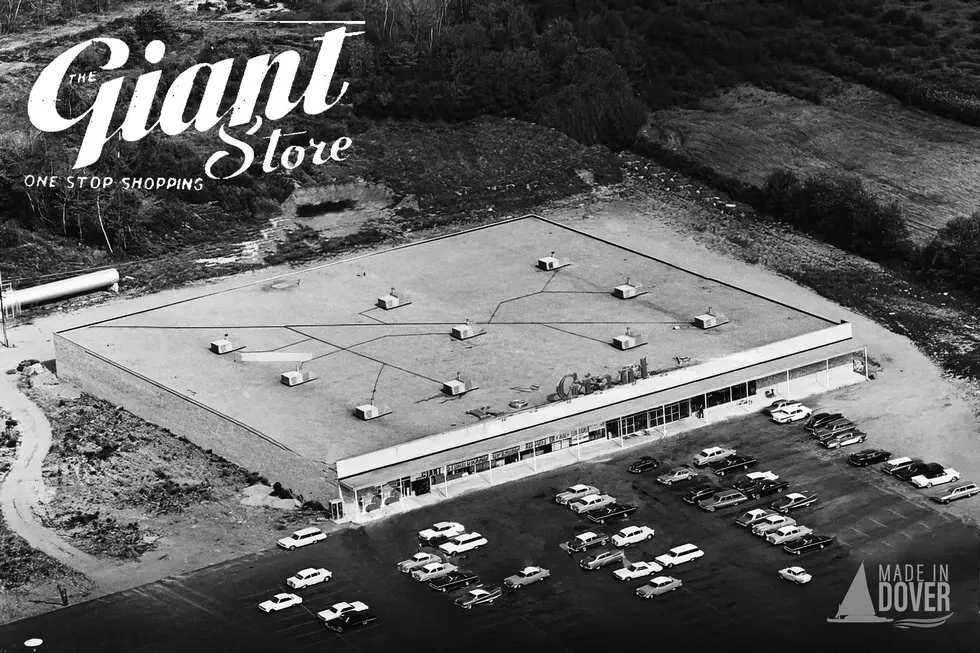 Remember the Giant Store on Central Ave in Dover, New Hampshire?
Made In Dover via Facebook
It's always interesting when pictures from the past capture the buildings and businesses that used to call our communities home.
Central Avenue in Dover, New Hampshire, is home to many restaurants, grocery stores, and various other businesses. One of the larger plazas along that road has a Shaw's, Petco, IKKO, and more. You probably haven't thought about what business(es) once set up shop there, and neither did we...that is, until a Facebook post by Made of Dover caught our attention.
This is the Giant Store, a one-stop shop on Central Ave that once stood where the aforementioned businesses are now. The empty space to the right is where Hannaford's stands today.
According to the post, the Giant Store closed in the '70s, but the building and parking lot were still used for a weekly "Giant Country Fair" on Sundays from 9am-6pm. From several hundred vendors to a food bar, this community event had it all. Who knew that at the same place you've been parking at Shaw's to get your groceries, folks were once perusing a huge flea market and enjoying some food?
Made in Dover also shared this image of an advertisement for the fair.
What a blast from the past, and a trip down memory lane for some. Speaking of the past, let's take a look at the 20 most populated towns in New Hampshire, circa 1950. Is yours on the list?
The 20 Most Populated New Hampshire Towns in 1950
The descriptions of each town will also share if and how they rank among the most populated towns today.
Gallery Credit: Megan Murphy
These Were New Hampshire's 20 Least Populated Towns Back in 1950
Gallery Credit: Megan Murphy
More From Seacoast Current