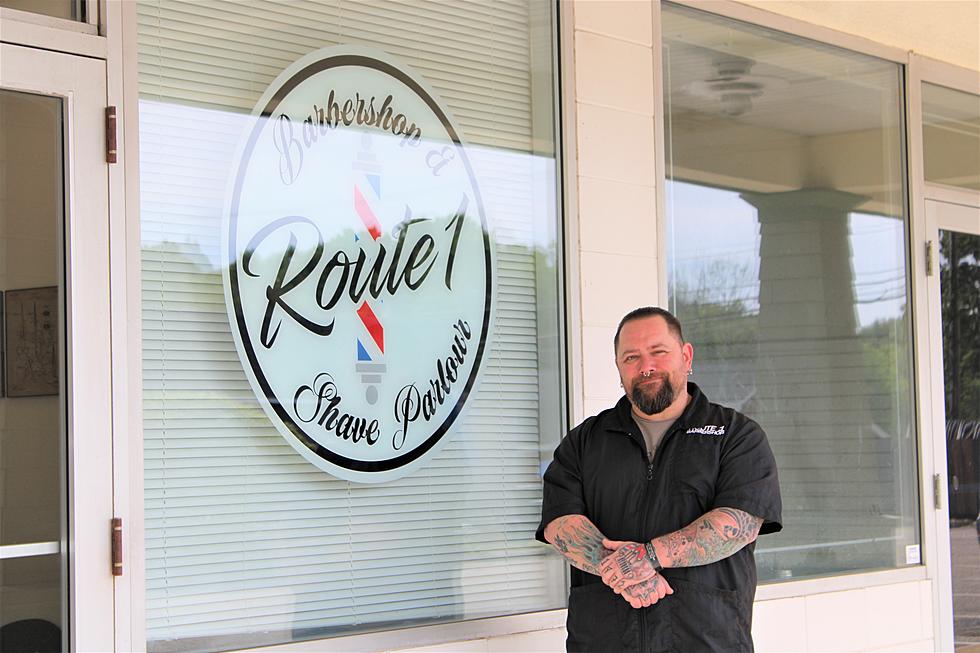 Need a Haircut? Army Veteran Opens Up New Portsmouth, New Hampshire, Barbershop
Photo by Kimberley Haas
A new barbershop has opened in Portsmouth, and it's the kind of place where you can get a locally crafted spirit and chat with others as you get cleaned up after COVID.
Owner Chad Kozdra loves the neighborhood feel of a barbershop and has four red chairs set up on black and white tiles at Route 1 Barbershop & Shave Parlour at 2800 Lafayette Road.
Memorabilia is on the walls, along with a pay phone. Gentlemen can treat themselves to a drink.
Kozdra was in the Army for 22 years. When he got out, he started running a clothing company for veterans and moved to the Seacoast.
"I was volunteering at Wentworth Hospice, visiting veterans that were in hospice care. And one day I went into a barbershop and got my hair cut and thought to myself that, 'I could definitely do this,' so the next day I signed up and went to barber school," Kozdra said.
Kozdra did work for another barber before deciding to open his own shop, which was a hassle during the COVID-19 crisis.
Kozdra said the hardest thing about opening his business during the pandemic was the paperwork.
Kozdra said he would like to keep his rates reasonable and affordable. A men's haircut starts at $25. Kids and seniors can get a cut for $20.
There is a $5 discount for military, veterans, firefighters, police and EMTs.
Ray Drapeau, of Portsmouth, who is pictured below, was at the shop on Tuesday morning. He said the customer service was "excellent so far."
Employees Madison Brownell and Kevin Duggan were also there. For the men out there who have let their hair grow out during the pandemic, Brownell said after a freshening up, they may want to consider using styling products to keep their longer locks in place.
Contact Managing News Editor Kimberley Haas at Kimberley.Haas@townsquaremedia.com.
10 Celebrities You're Most Likely to Encounter in New Hampshire
More From Seacoast Current