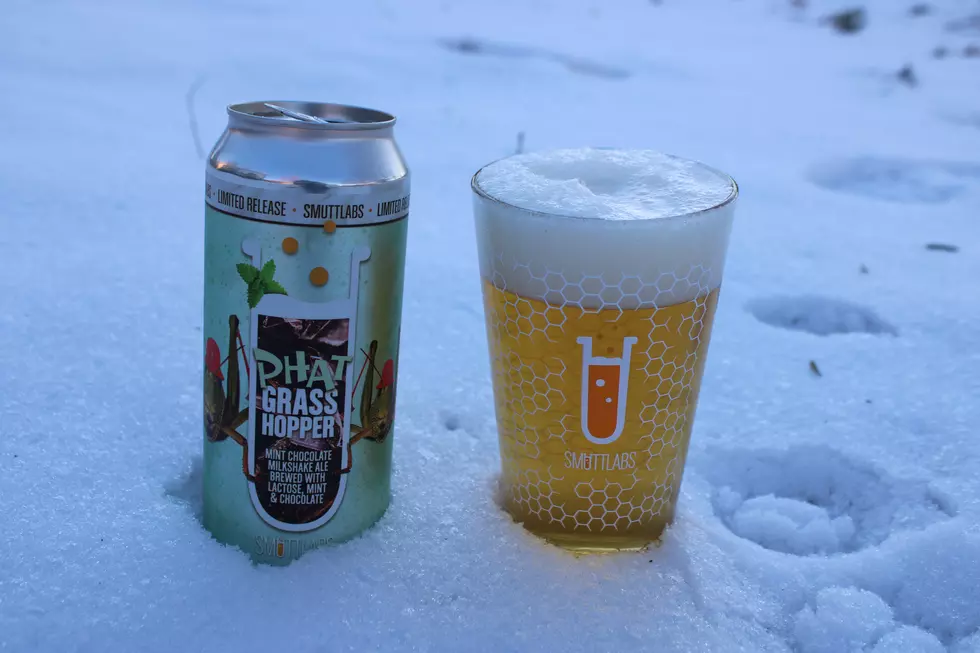 Seacoast Beer of The Month: Smuttlabs' Phat Grasshopper Ale
Lulu Blevins/Seacoast Current
Editor's note: This is part of what will be an ongoing series highlighting local craft beer on the Seacoast. Each month, we will review one Seacoast beer before ultimately letting you, our readers, vote for the Seacoast Beer of the Year come December 2021.
---
One of the main objectives in highlighting a new Seacoast craft beer each month is finding those brewers unafraid to push things to the limit.
Enter Charlie Ireland, the head brewer at both Smuttynose Brewing Company and its wild, unpredictable sibling — Smuttlabs in Dover. Ireland takes pleasure in messing with the heads of his patrons, so naturally Smuttlabs' Phat Grasshopper Ale rocketed to an instant favorite of his.
The beer we picked for February? Oh, it's nothing too crazy. Just a golden ale infused with the full essence of a mint chocolate chip milkshake.
Yeah, it's wild.

Enter your number to get our free mobile app
Here's the deal. This is far from Ireland's first round in creating a dessert-inspired beer. After all, Smuttynose and Smuttlabs have come up with brews inspired by key lime pie, Neapolitan ice cream, orange creamsicles, among others. So, on the surface, a mint chocolate chip brew wasn't too far out to sea.
However, what makes this beer truly shocking is the body of choice — a golden ale. You'll find most dessert-inspired beers in the form of a porter, stout or sour. Very rarely will you encounter something so complex like a mint chocolate chip milkshake masking itself as something so simple as a golden ale.
For Ireland, this was a deliberate attempt to mess with our heads.
"It really throws people for a loop," Ireland told Seacoast Current. "When you pour it into a glass, you just don't expect it. Even drinking it out of a can, your mind is telling you that it's going to be dark, like a stout or porter. Then they pour it into a glass and it's yellow, with all this mint character and chocolate. People either really love it or they're freaked out by it because it messes with their heads.
"People eat and drink with their eyes. When you see it, you've already established a flavor concept just by looking at it. That's one of my favorite twists is to mess with their heads and throw a wrench at them. To have a beer look one way and taste like something different, that's fun for me."
It's a fun experience to drink, too. I'll admit I was pretty freaked out at first, but as a lover of mint chocolate chip ice cream, I eventually came around. The ale is brewed with a good amount of lactose to mimic a frothy, milky texture you would get from enjoying a milkshake.
All things considered, it was a leap by Ireland and Co. but they stuck the landing. This one is best enjoyed after dinner, though, to avoid confusing your dinner palette with the noticeable mint taste.
Seacoast Current rating: 4 out of 5.
These 10 Craft Beers Are Hidden Gems on The Seacoast
More From Seacoast Current