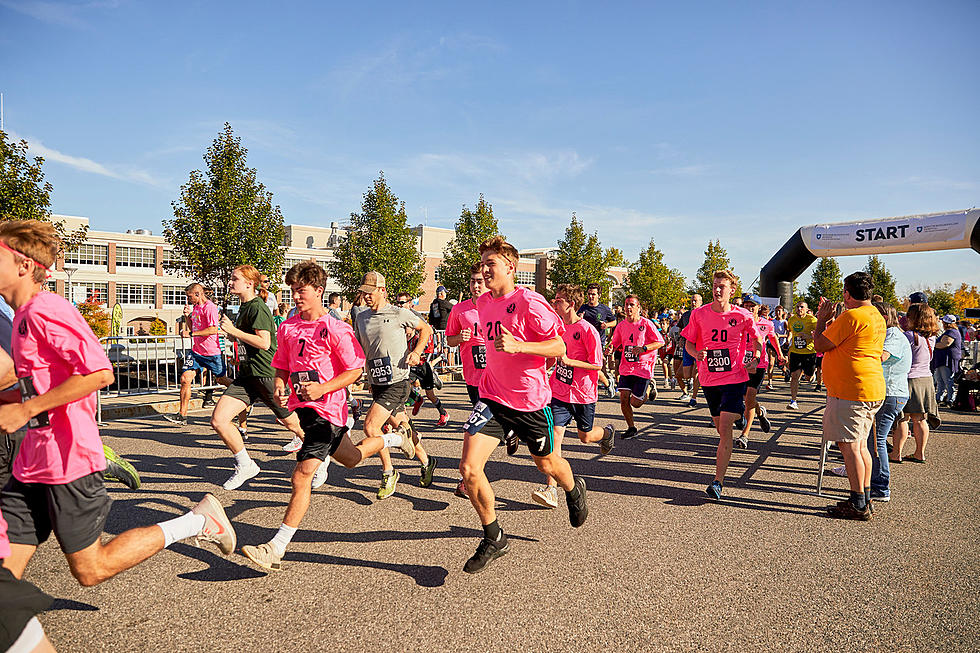 Seacoast Cancer 5K in Dover, NH Goes Virtual Due to COVID-19 Cases
Photo by Michael Wilson
One of the largest road races in the Seacoast region will not be held in person for the second year in a row due to COVID-19.
Officials at Wentworth-Douglass Hospital in Dover announced on Thursday that the event will be held completely virtually due to the rise in cases and the hospital's commitment to the community.
The race typically has nearly 3,000 runners and walkers. It is a fundraising event to celebrate the lives of those impacted by cancer, including patients, survivors and their families.
Honorary 5K Team Captain and NBC Sports Boston Celtics color analyst and former Boston Hoops favorite, Brian Scalabrine, has hosted the event for the past four years.
"As heart breaking as this is for everyone, myself included, it is what we must do to keep everyone safe and our community healthy," he said in a statement.
Scalabrine noted that while the energy and positivity felt at the in-person event is second to none, runners can still make their own race fun, energetic and even more personal with their teams, friends and families.
Last year's race transitioned to a fully virtual format six weeks ahead of race day. Over $260,000 was raised, according to a press release.
This year's $500,000 goal has been adjusted to $325,000. So far, $213,108 has been raised, according to the event's website.
"We're thrilled to welcome runners and walkers from all over the world to participate in the largest fundraiser for the Seacoast Cancer Center," said Jackie Eastwood, chair of the Wentworth-Douglass Foundation Board of Directors. "We've run a successful virtual event before that provides people with the opportunity to support cancer patients and families here on the Seacoast."
This year's race was originally scheduled for Sept. 26.
To see a full list of sponsors and sign up for the Virtual Anytime 5K visit www.SeacoastCancer5K.org.
Contact Managing News Editor Kimberley Haas at Kimberley.Haas@townsquaremedia.com. 
LOOK: Best Beers From Every State
To find the best beer in each state and Washington D.C., Stacker
analyzed January 2020 data from BeerAdvocate
, a website that gathers user scores for beer in real-time. BeerAdvocate makes its determinations by compiling consumer ratings for all 50 states and Washington D.C. and applying a weighted rank to each. The weighted rank pulls the beer toward the list's average based on the number of ratings it has and aims to allow lesser-known beers to increase in rank. Only beers with at least 10 rankings to be considered; we took it a step further to only include beers with at least 100 user rankings in our gallery. Keep reading to find out what the best beer is in each of the 50 states and Washington D.C.
More From Seacoast Current