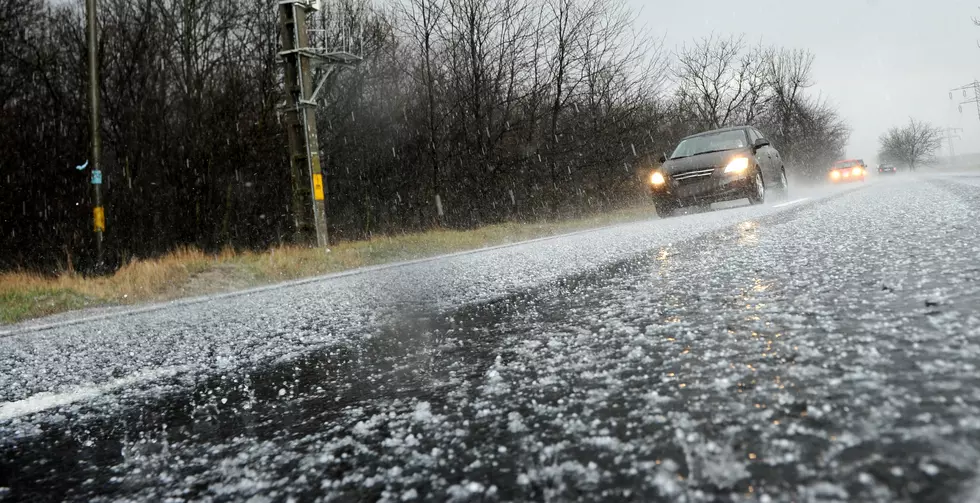 Seacoast Winter Storm: Road Closures in New Hampshire, Maine
Getty Images
With the winter storm still raging through the Seacoast on Tuesday, the unfriendly weather mixed with high tide has created some issues for coastal roads, according to some reports.
In New Hampshire, Ocean Boulevard near Appledore Avenue in North Hampton is closed. This is the area on Route 1A near North Hampton Beach as well as The Beach Plum's North Hampton location. The news was first reported by the New Hampshire Department of Transportation on Twitter.
Ocean Boulevard is also closed in Rye at Washington Road, Harbor Road and South Road, according to the Rockingham County Sheriff's Office.

Enter your number to get our free mobile app
Hampton also had road closures announced at King's Highway from Red Coat Lane to Winnacunnet Road and at Brown Avenue from Island Path to the curve toward Ashworth Avenue, according to the Hampton Police Department.
Meanwhile, high tide in Maine forced the closure of Long Beach Beach Avenue in York. The closure is between Webber Road and Camp Eaton, according to the York Police Department.
Do you know any other Seacoast roads that have been forced to close due to the combination of high tide and the ongoing winter storm? Send us an email at seacoast.current@townsquaremedia.com
This is a developing story. More information will be available soon.
Read on for the Top 10 Safest Cities and Towns in Maine
The 100 Best Places to Live on the East Coast
More From Seacoast Current