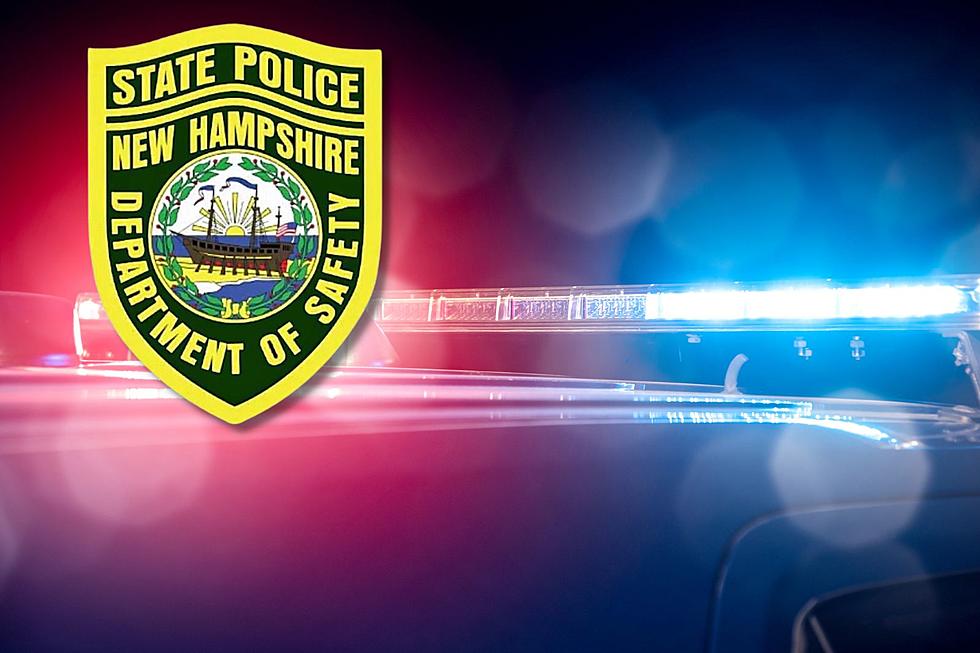 Massachusetts Man Clocked at 127 MPH on New Hampshire's Interstate 95
NH State Police sheild (NH State Police)
A Massachusetts man faces charges of driving under the influence at well over 100 mph on Interstate 95 early Monday morning.
New Hampshire State Police said a vehicle was clocked by a trooper just after 3 a.m. at 127 mph, heading south in North Hampton. The driver, identified as Collin J. Farrell, 20, of Westwood, Massachusetts, slowed to about 60 mph south of the Hampton toll plaza after appearing to have difficulty staying in a lane, according to the trooper.
Farrell was charged with DUI aggravated after being found to have a blood alcohol level of over .16. 16+. He was also charged with DUI – impairment and reckless operation and DUI - attempt to elude. He is scheduled to appear in Hampton District Court on October 26.
Farrell is on the "slow" side in terms of speeders stopped in New Hampshire recently. A motorcyclist was stopped Sept. 20 on I-93 in Concord at 136 mph. Another motorcyclist was stopped on Route 101 in Exeter on May 22 after being clocked at 171 mph. Both drivers were also charged with DUI.
Contact reporter Dan Alexander at Dan.Alexander@townsquaremedia.com or via X (Twitter) @DanAlexanderNH
This New England Fall Bucket List is Filled With Foliage, Festivities, and Fun
Gallery Credit: Megan
More From Seacoast Current