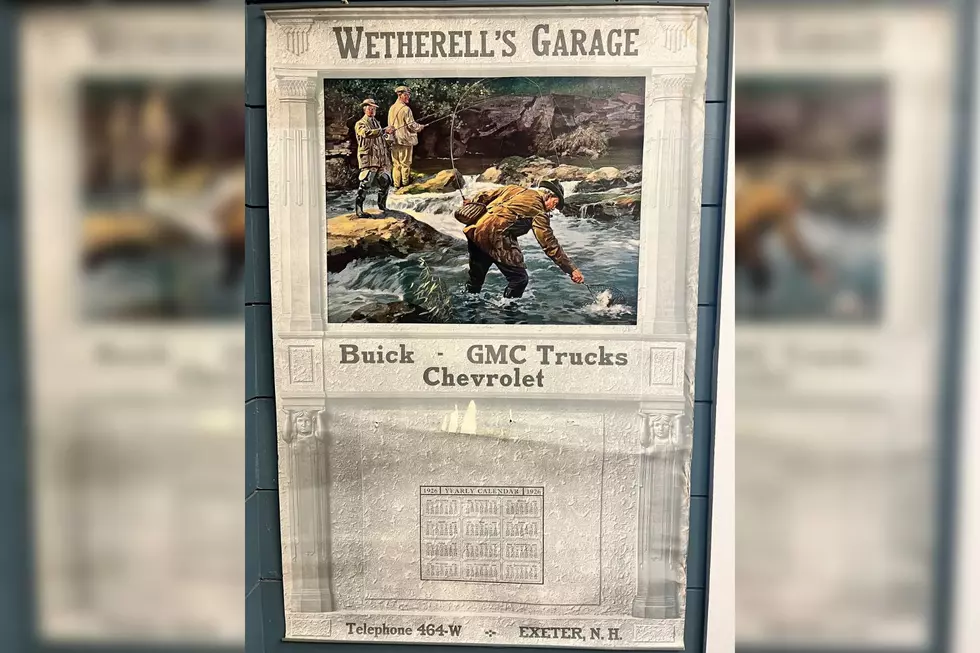 Shocking Find Reveals 100-Year-Old Secret in the Walls of a New Hampshire Home
Logan Sherwood, Canva,
Editor's note: This article was written by a Townsquare Media Northern New England contributor and may contain the individual's views, opinions, or personal experiences.
You've heard the stories of the home renovation that leads to a pile of gold, stashed money in the walls, or hidden treasures between the framework, right?
This is one of those stories.
Well, this is one of those stories minus the profit or any monetary value.
For the past year and a half, my fiancé Missy and I have been renovating an almost 100-year-old home in Portsmouth, New Hampshire.
Although it has been a major project, it has been extremely rewarding. Fixing the rotten and termite infested floor joists to keep the original 1920s house intact was worth it.
From the floor joists to ripping the current house down to the studs, we were hoping to be one of those lucky couples who finds 100-year-old money stashed in the walls. Behind every wallpapered, brown piece of sheet rock, we found nothing.
All hopes were gone until we were ready to add an addition on. After nearly a year of ripping down walls, insulating, and putting up sheetrock, we were finally ready to expand our 100-year-old home.
The first opening we broke through gave us this.
Now hung up in our home office, we found a tube between the wall's framework. The tube was heavy cardboard. The kind you would put an expensive poster in, or even a telescope.
We opened it to find an awesome 1926 calendar from Wetherell's Garage in Exeter, NH.
At 96 years old, and still in immaculate condition, this calendar is super cool, local history. Somewhat similar to calendars today, you attach the months, below, and rip them off as the month passes.
But why the heck was this thing in the framework?
Perhaps it was similar to the phone book. Maybe it was distributed to everyone, and no one knows what to do with a new phone book every year...
Maybe the old homeowner knew this would be awesome history one day. I will say this, I am in awe as to how well-kept it stayed in the tube. There was no mold, termite damage, or water damage.
And again...from 1926. I mean, just look at this phone number.
Some people reading this, myself included, have never even heard of a three-digit, one-letter phone number. Pretty cool!
I will keep you updated with more finds as we continue this 1920s home renovation.
18 Celebrities Who Have Owned Homes In Maine
From Kittery to Islesboro, some of Hollywood's biggest names have owned homes in Maine. We explore the who and where.
19 of Portland's Oldest Bars and Restaurants That Have Stood The Test of Time
Before Portland, Maine become a trendy foodie town, there were still dozens of incredible restaurants that laid the foundation for what the city is today. Many have closed over the years but a handful have stood the test of time and continue to thrive today.
More From Seacoast Current