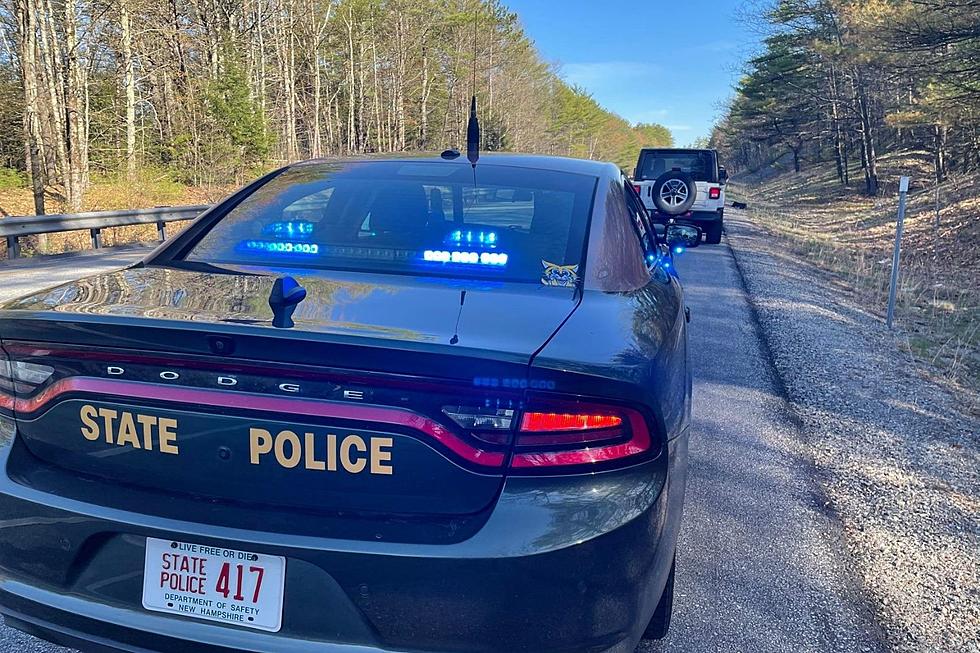 Strafford County, NH, Saturation Patrol Finds More Than Drunk Drivers
NH State Police vehicle (NH State Police)
Police made eight arrests, including one with suspected fentanyl with a street value of $10,000, in traffic stops made during a DUI Saturation Patrol in the tri-city area of Strafford County on Saturday.
The announced patrol was a joint effort between State Police and officers from Barrington and Rochester, and led to 69 traffic stops, according to State Police. 59 warnings and 10 citations for motor vehicle infractions were issued.
Eight drivers were arrested for a variety of infractions including driving on a suspended license, DUI, and transporting controlled drugs. A Farmington teen was arrested for driving without a license.
One person who was stopped in Rochester, Michael J. Demeritt, 42, of Farmington, threw a bag that officers suspected contained illegal drugs out the window and into a wooded area. K9 Kaiser was brought in and found the bag, which officers opened and discovered 100 grams of suspected fentanyl with an estimated street value of $10,000.00.
Demerritt was charged with transportation of controlled drugs and control of a premises/vehicle where controlled drugs are kept. The other person in the vehicle, Jason Brewer, 39, of Milton Mills, was charged with possession of controlled drugs with intent to sell and falsifying physical evidence.
An investigation is ongoing and could result in additional charges, according to State Police.
Contact reporter Dan Alexander at Dan.Alexander@townsquaremedia.com or via Twitter @DanAlexanderNH
These Are the 10 Safest Places in New Hampshire
Is it safe to live in New Hampshire? Thanks to a report from
Safewise.com
, here are 10 of the safest places to live in New Hampshire.
More From Seacoast Current