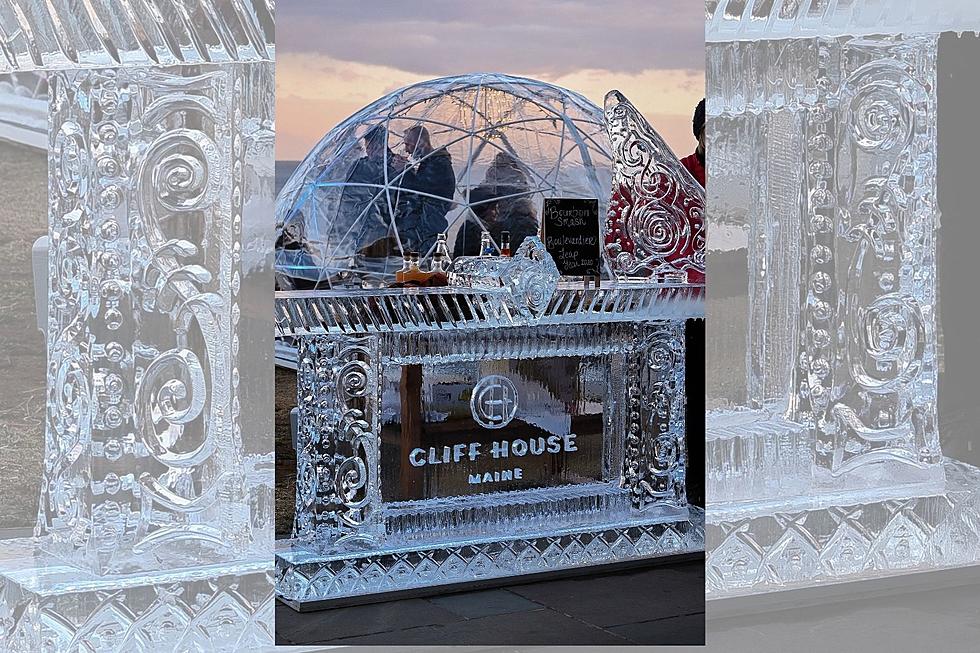 Stunning Ice Bar Coming to Cape Neddick, Maine This Saturday
Cliff House via Facebook
Editor's note: This article was written by a Townsquare Media Northern New England contributor and may contain the individual's views, opinions or personal experiences.
Nubb's Lobster Shack
Nubb's Lobster Shack is located down in Cape Neddick, Maine. While many may hear "lobster shack" and think summertime, this shack can be enjoyed in the winter too. It's part of the stunning Cliff House Maine. A destination resort for those looking to vacation in York county. Nubb's has everything Maine from the basics to fine* Maine dining. On the menu, you can find a hot dog, or grilled cheese, as well as swordfish kabobs, and of course, lobster. (Bib may be required.)
Ice Bar
This Saturday, February 26th, head to Cliff House and Nubb's Lobster Shack to indulge in the ice bar from 4pm until 8pm.
The icy drinks will be flowing thanks to Nubb's Lobster Shack's skilled mixologists. Baxter Brewing Company will also be there with a complimentary beer tasting and a complimentary pint glass for you to bring home as a souvenir from the unforgettable evening.
Nubb's full menu will be open to ice bar guests as well plus live shucking of oysters with Mere Point Oyster Company.
If you were looking for an unforgettable date night idea for this weekend, I'll speak for 85% of the women and say this is it. Imagine being on the stunning coast at the beautiful Cliff House with your sweetheart? You'll get all the brownie points. No date? No problem. How much fun would a ladies' or guys' night out be at an ice bar with good drinks and good eats? Who says you can't have outdoor after dark fun in Maine during the winter?!
Tickets for this can't miss event are available now on their website. To get more details and to order tickets click here.
The Amazing Maine Sights Mainers Say People From Away Need to Visit
Mainers list the must-see areas of the state to anyone visiting from away.
Snowshoe Up This Maine Mountain For a Beautiful Winter View
More From Seacoast Current