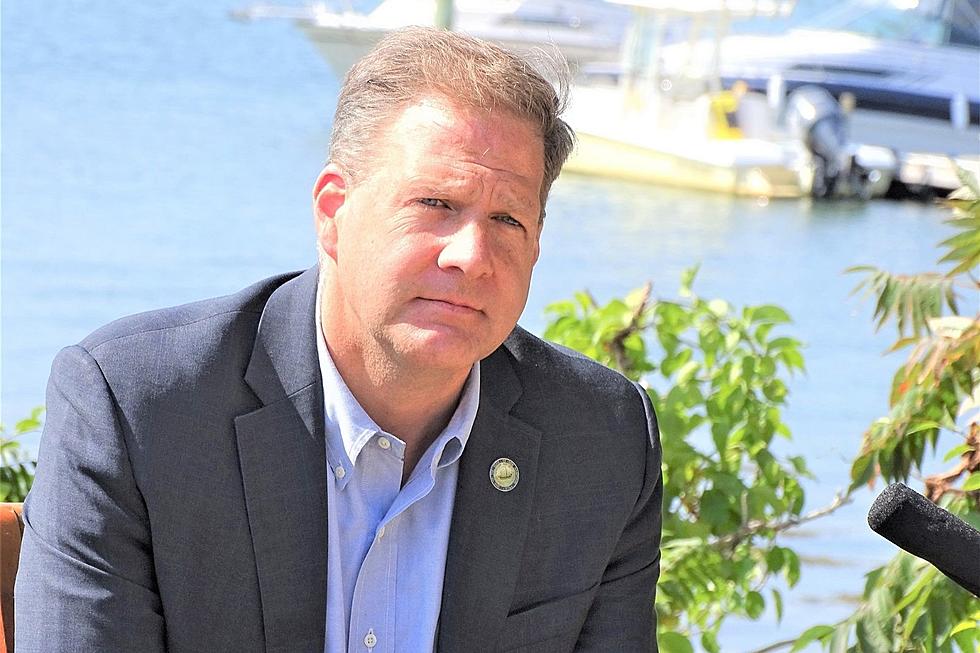 Sununu Urges Support for Bill Changing Budget Abortion Provision
Gov. Chris Sununu (Kimberley Haas)
Gov. Chris Sununu released a letter Tuesday supporting a bill that would change adjustments to New Hampshire's law on abortion that were part of his most recent state budget.
The provision, called the Family Protection Act, prohibited abortions after 24 weeks and required an ultrasound before the procedure was performed. The Act included a provision for the life and health of the mother, but not the fetus.
Despite criticism over the provision, Sununu said there were too many other positive components to the budget to veto it over one item.
House Bill 1690 "makes necessary improvements to a recently passed provision contained in the state budget," Sununu wrote in a letter to the House Health, Human Services and Elderly Affairs Committee, urging their support.
Sununu reiterated that he is pro-choice but also supports a limit on abortions in the third trimester. A law for this is already in place in 43 states, including Massachusetts.
According to Sununu, HB 1609 would remove the ultrasound requirement as an exception for cases of sexual assault, rape, and incest, fetal anomalies incompatible with life, and if the health or life of the mother is at risk.
Why The Support?
Dean Spiliotes, SNHU Civic Scholar and Founder, NH Political Capital, said the "no exceptions" and fetal ultrasound requirement hurt Sununu, especially in regard to independents and supportive Democrats.
"The New Hampshire governorship is typically won from the center of the ideological spectrum. Successful candidates need not only their party, but independents and some small percentage of the opposition party, as well," Spiliotes told Seacoast Current.
Sununu, who has announced a run for re-election, is trying to rebuild that support into a more traditional centrist coalition that could come at the expense of the Trump wing of the state Republican party, according to Spiliotes.
"Note that the letter says he is not from the political extremes," he said.
The bill is up for a hearing on Tuesday.
Contact reporter Dan Alexander at Dan.Alexander@townsquaremedia.com or via Twitter @DanAlexanderNH
10 'Only in New Hampshire' Pics from the First Snowstorm of the Season
10 pics that show the essence of people and places in New Hampshire after the first snowstorm of the season.
More From Seacoast Current