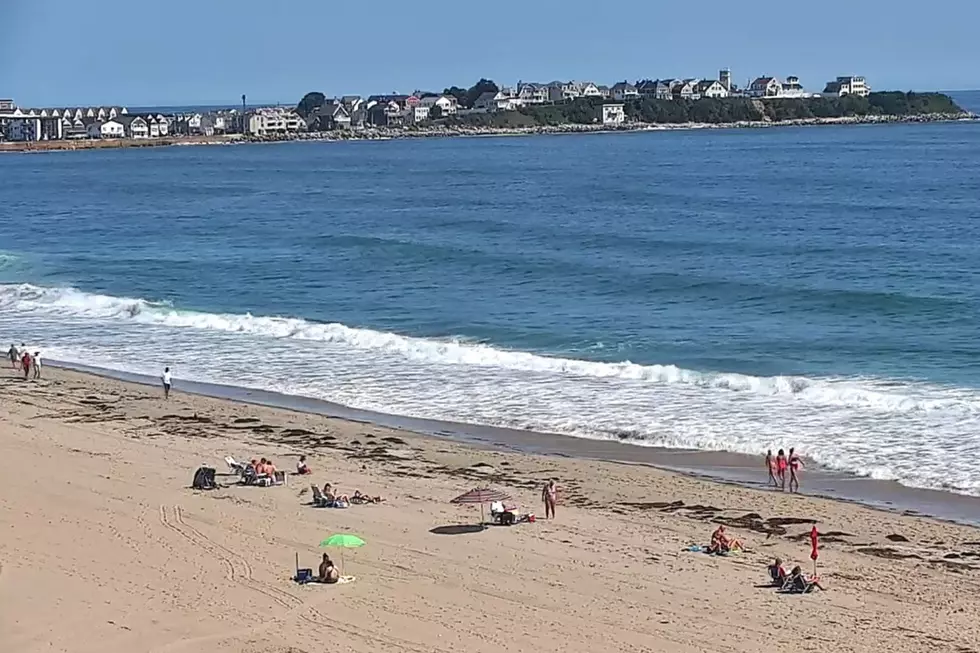 Surf's Up: Hurricane Earl Sends Heavy Surf, Rip Currents to Seacoast
Hampton Beach 9/9/22 (Hampton Beach Village District)
A hurricane nearly 1,000 miles east of the Seacoast will churn up the Atlantic Ocean over the weekend, creating heavy surf and potentially dangerous rip currents.
The summer-like weekend weather, with temperatures in the low 80s, will likely attract people to the beach. Between 60,000 and 80,000 are expected for the Hampton Beach Seafood Festival Friday through Sunday.
"This is a particularly dangerous time for rip currents to occur because we're outside of the summer, but it's warm enough that a lot of people are still going to go to the beach. There likely isn't as much of a lifeguard presence as there usually is mid-summer, so I'm worried that some beachgoers could get trapped into the rip current," meteorologist Jon Palmer at the National Weather Service in Gray, Maine, told Seacoast Current.
Of the five New Hampshire state beaches, only Hampton Beach State Park will be guarded during the weekend.
Palmer said that if you get caught in a rip current, don't fight it.
"Never fight the rip current and try to swim parallel to the shore," Palmer said.
Hurricane Earl is located northeast of Bermuda, heading northeast at 22 mph as of 11 a.m. Friday morning with maximum sustained winds of 100 mph.
There are two reasons Earl is impacting the Seacoast and the East Coast, according to Townsquare Meteorogist Dan Zarrow.
"Number one is swell. Large storms in the Atlantic tend to 'spit' a lot of water toward the shore, leading to rough surf, elevated rip current concerns, beach erosion, and coastal flooding. Furthermore, Earl is contributing to a general northeasterly wind along the eastern seaboard. That's an on-shore wind for most, which also churns up the surf," Zarrow said.
Contact reporter Dan Alexander at Dan.Alexander@townsquaremedia.com or via Twitter @DanAlexanderNH
Top 10 Safest Places to Live in New Hampshire and Massachusetts
Here are the 10 safest towns to live in for New Hampshire and Massachusetts.
More From Seacoast Current