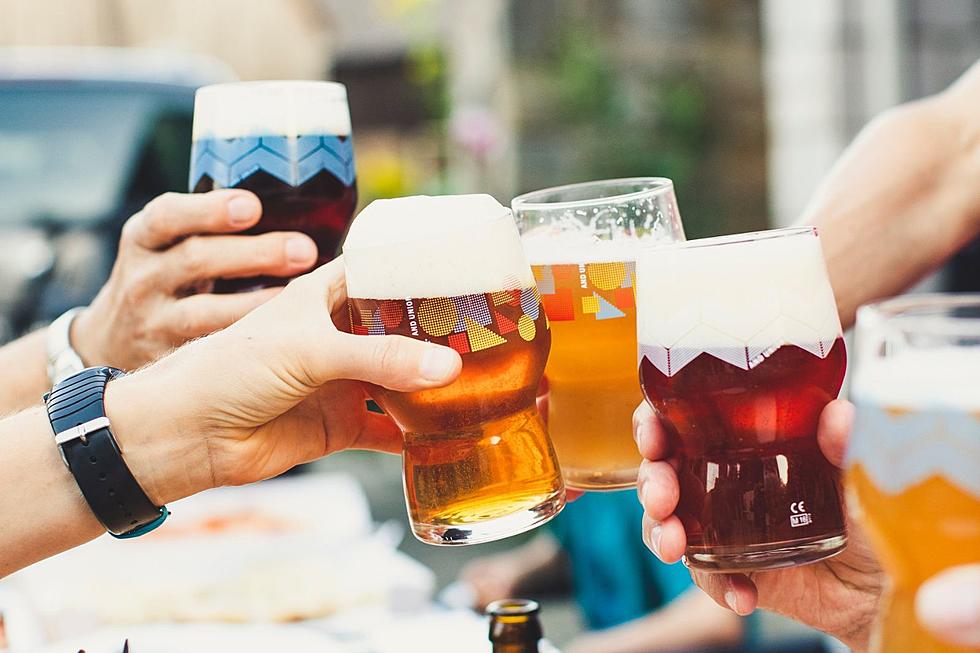 The Six Best Road Trip-Worthy Watering Holes Across New England
Markus Spiske
Editor's note: This article was written by a Townsquare Media Northern New England contributor and may contain the individual's views, opinions, or personal experiences.
We love our road trips around New England, and let's be honest, we're always looking for the next best thing while enjoying our comfort zones as well.  It's just human nature.
From places that are historic, hole-in-the-wall, super creative, or have live music, these are must-visits for you to belly up and enjoy cocktails or mocktails. It's relative I know. However, according to Mashed, they did a ton of research for this overwhelming abundance of options.  I was able to find these watering holes on a few other random sites as well, so I know I'm sharing great places to toss one back.
New Hampshire
Dubbed the perfect Irish bar right on the river in Nashua, The Peddler's Daughter gets the vote with its pints of Guinness and Harp, live music, and above-par bar food.  But what stands out the most is the list of Irish whiskey, putting it above the rest according to Mashed.
Maine
What could be more fun than enjoying a Maine Margarita?  That's one of the many reasons that Vena's Fizz House in Portland is an absolute must. Along with so many handcrafted cocktails mixed so lovingly, The Maine Marg is a best-seller blended with tequila, blueberry, pine, lime, Dry Curacao, and Vena's own Bitter Tyrone.  Excuse me while I skip out of work early and head there now.  And to boot, it's right in the trendy, hip, downtown scene, standing out as a top spot according to Mashed. The husband and wife owners also have cocktail kits if you want to try any of this at home, as well as mixology classes.
Massachusetts
Wally's Cafe and Jazz Club always makes various 'Best Of' lists, so it's zero surprise that this lowkey, alley-way style, cozy superstar in Boston's South End is filled with jazz every single night of the year with its inexpensive beer and straightforward cocktails.  Mashed says it dates back to the 1940s and is a must in Massachusetts.  By the way, it's one of the oldest family-owned-and-operated jazz clubs in the country.  It also has a Student Music Project where music majors and then some can strum their stuff.
Rhode Island
No shocker here that a trip to Newport is where you'll find the must-visit bar in Rhode Island.  I love this place and am excited to see it on this Mashed list.  First of all, White Horse Tavern is a total tavern experience.  It's been a bar since 1673 making it the oldest operating tavern in the country. But it's not cheap, as it's also an upscale restaurant with impressive pours, hard-to-find liquor, and mouthwatering cuisine.  It's also the oldest bar in the Ocean State.
Connecticut
The Tap Room and Wine Bar inside the Griswold Inn in Essex was originally a schoolhouse in 1735, first opening as a bar in 1776.  How perfectly New England is that for you?   So, along with its history, where even Katherine Hepburn belly-upped for a cocktail way back when according to Mashed, it constantly makes 'Best Of' lists for its impressive drink menu and scrumptious food.
Vermont
Pinball and pool tables make this an idyllic, low-key watering hole to hit if you're in Burlington.  According to Mashed, The Three Needs Tap Room and Pizza Cube may be a mouthful to say, but with an outdoor courtyard all year long with Vermont brews and creative cocktails, it's a must-visit.  And make sure you try the spicy margarita jello shot with your pizza.  And by the way, the in-crowd knows to call it Three Needs where it's definitely the 'Cheers' of Burlington.
12 Best BBQ Pit Stops in New Hampshire
In no particular order, here are the 12 best places to eat BBQ in New Hampshire
LOOK: 20 of the strangest natural phenomena in America
From fire rainbows to bioluminescent bays, America is home to some truly bizarre natural phenomena. See
Stacker
's list of 20 of the strangest natural phenomena in the U.S.
More From Seacoast Current