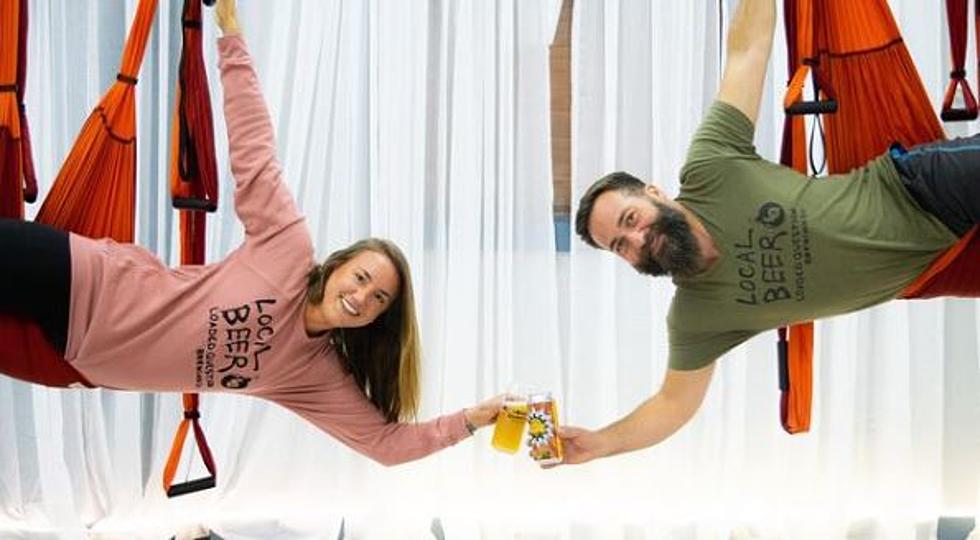 Trapeze Class and Beer? It's Happening in Portsmouth, New Hampshire
Seacoast Lately via Instagram
High Definition Yoga and Fitness is a studio in Portsmouth that teaches Trapeze, Yoga Wheel, Yoga, and Massage classes! I am so thrilled to learn about their existence. I have always wanted to try a trapeze or aerial class. It looks like so much fun and also such a good way to build core and upper body strength. I fear that I might be too clumsy and will end up flat on my face and be the laughing stock of class. But that is just something I need to work through.
Look at these folks just straight chillaxin':
They offer classes for all experience levels and they have an awesome event coming up for beginners! It is an intro to trapeze class followed by a delicious beer from Loaded Question Brewery!
If you haven't been to Loaded Question in Portsmouth's West End, it is (as the kids say) a whole vibe:
After class you will get to enjoy Loaded Question's special release called Rising Hope brew. According to Seacoast Lately, Rising Hope is a hazy IPA brewed with passionfruit, orange, and guava. Drinking this beer will help cure cancer. I mean it! Loaded Question partnered up with an organization called Brewing Funds the Cure. Rising Hope Hazy IPA is now available in their tap room as well as in 4 packs to go and 100% of the proceeds from Rising Hope will be donated to the National Pediatric Cancer Foundation! How amazing is that? Proceeds from the class will also be donated to this amazing cause.
For more info on the event visit the High Definition Yoga and Fitness website.
These Items Will Give You Nostalgia for Yoken's Restaurant in Portsmouth
Take a look back at these Yoken's family restaurant items from a menu to the famous treasure chest and "Thar She Blows" whale sign.
These 10 NH Places Bring Back the Best Memories
More From Seacoast Current