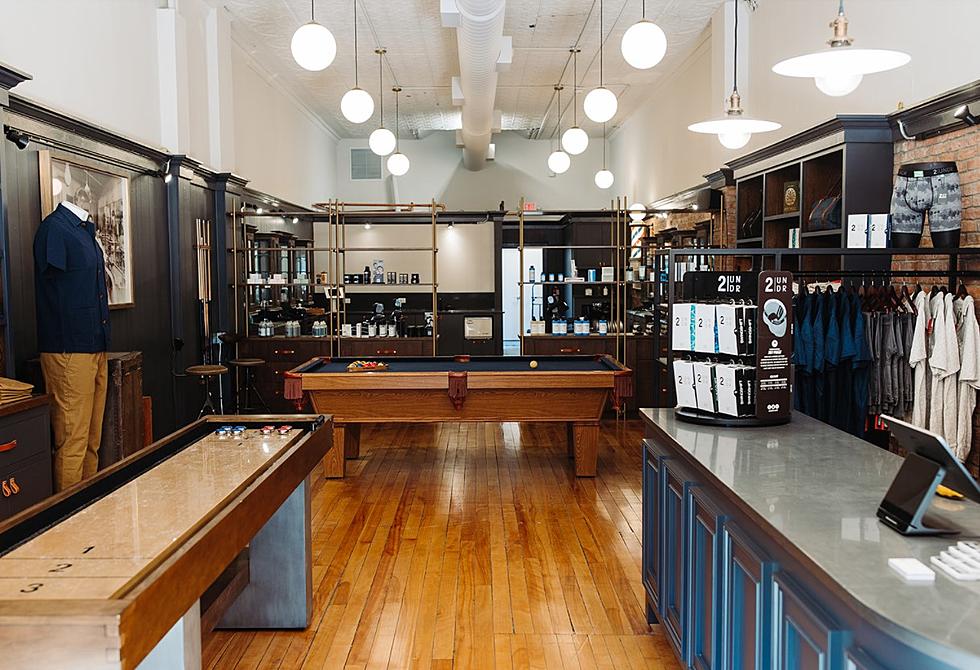 Want to Play Pool? Visit This New Barbershop in Newburyport, Massachusetts for a Game
Facebook VIA Banter Barber & Clothier
Editor's note: This article was written by a Townsquare Media Northern New England radio personality and may contain the individual's views, opinions or personal experiences.
This Newburyport MA Barbershop has a sweet pool table and a really cool shuffleboard game as well as clothing available for purchase. The official opening is Friday, September 3, at 5:30 p.m.
The place is called Banter Barber & Clothier, and you can find it at 80 State Street, Newburyport, MA.
Let's face it, waiting around at a barbershop is less than fun.
Generally, the only pastime is to listen to the baseball rants of men born in the 19th century while you stare at your phone wishing you were somewhere else.
This will not happen at Banter.
They have three available barbers working as well as beautiful games of skill to help you pass the time.
Let's say you scratch while pocketing the nine ball and you have to wait to play winner?
Not a problem.
Banter also has an extensive selection of men's clothing and accessories.
A great deal of these goods are locally made and high-end, yet, at reasonable prices.
Over the past couple decades, many barbershops have changed from the traditional sit down for four minutes and get clipped and shaven, to a slower and more careful approach.
It appears through their website that Banter caters to both kinds of customers, the particular, and the not particularly particular.
As for me and the little hair that I have, I just bark out 'Three Eighths Blade' and pride myself on getting in and out of there faster than anyone.
With the pool table and shuffleboard options, however?
There's a good chance I'll let a couple of dozen people cut me in line. Could be my next hangout spot?
This place looks awesome!
READ ON: See the States Where People Live the Longest
Read on to learn the average life expectancy in each state.
26 Celebrities Spotted in New Hampshire and Massachusetts
More From Seacoast Current