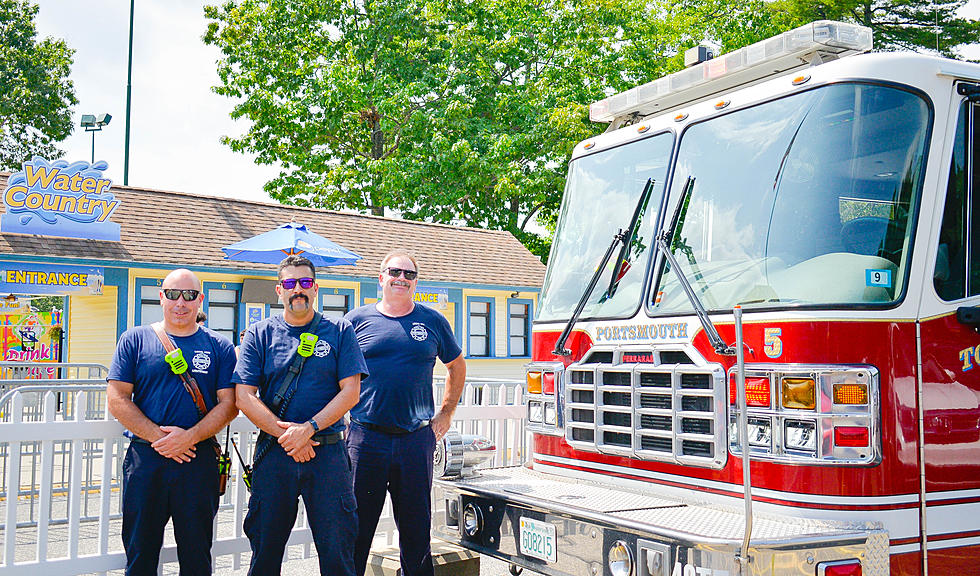 Water Country in Portsmouth, NH Hosts Salute Our Heroes Week
Courtesy Photo
New England's Largest Water Park is saying thank you to Portsmouth area heroes this August by offering free admission to all healthcare workers, first responders, police officers, firefighters, active duty and retired military members during a week-long Salute Our Heroes event.
The event takes place from August 18 to 22. Up to six guests of each hero will receive 50 percent off gate-priced admission.
Water Country General Manager Matt Hehl said their team is pleased to be able to offer a token of appreciation to everyone that has been working on the frontlines over the past year.
"After a summer filled with fun here at Water Country, we wanted to take a step back and remember those who have helped us all get through the pandemic," Hehl said in a statement.
Water Country will also host a Touch A Truck event on Aug. 18 in partnership with the Portsmouth Police Department and Portsmouth Fire Department.
People will have the opportunity to sit in a fire truck, check out a police patrol car and chat with local firefighters and police officers. The event will run within the park from 11 a.m. to 3 p.m.
Water Country Water Park is open Wednesdays through Fridays from 10:30 a.m. to 6 p.m.
On Saturdays and Sundays, the park is open from 10 a.m. to 6 p.m.
The park will remain open for the season until Monday, September 6.
To purchase Salute Our Heroes tickets, click here.
Contact Managing News Editor Kimberley Haas at Kimberley.Haas@townsquaremedia.com.
See How School Cafeteria Meals Have Changed Over the Past 100 Years
Using government and news reports,
Stacker
has traced the history of cafeteria meals from their inception to the present day, with data from news and government reports. Read on to see how various legal acts, food trends, and budget cuts have changed what kids are getting on their trays.
More From Seacoast Current