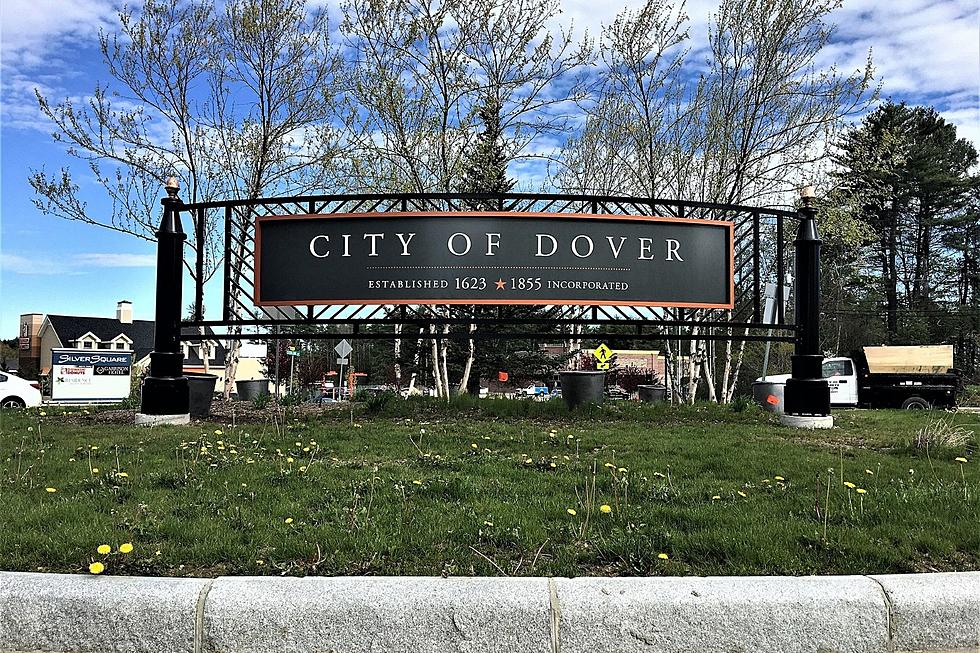 UPDATE: Water Main Break Closes Part of Broadway in Dover, NH
City of Dover sign (Kimberley Haas, Townsquare Media)
A water main break shut down part of Broadway in Dover early Wednesday morning and was having an impact throughout the city and additional breaks discovered.
In an update at 7 a.m. the city's Community Services said there were breaks at three different locations that needed repair. Water service was shut off to customers in the immediate area of the repair but the entire city was experiencing low water pressure or no water.
Broadway was closed between Oak Street and Hill Street while crews from the city's Community Service made repairs. Crews were also investigating two additional water main breaks north of Atkinson Street and near the intersection of Hough and Mount Vernon streets.
In a message at 2:30 a.m. the city of Dover said the repairs could take "several hours."
A spokesman for Wentworth-Douglass Hospital, which is located near the area affected by the water main break, said in statement it was minimally affected.
"The hospital never lost water access and no patient was adversely affected. A pump was utilized to increase water pressure. Quality checks of the water were also conducted to ensure safety," spokesman Adam Bagni said.
Bagni said Wentworth-Douglass Hospital has procedures in place for this type of incident including a large stockpile of bottled water but its use was not necessary.
Contact reporter Dan Alexander at Dan.Alexander@townsquaremedia.com or via Twitter @DanAlexanderNH
Thunder Over NH Air Show
The Thunder Over NH Air Show celebrated the return of the Thunderbirds to the Pease Air National Guard Station for the first time since 2011.
More From Seacoast Current