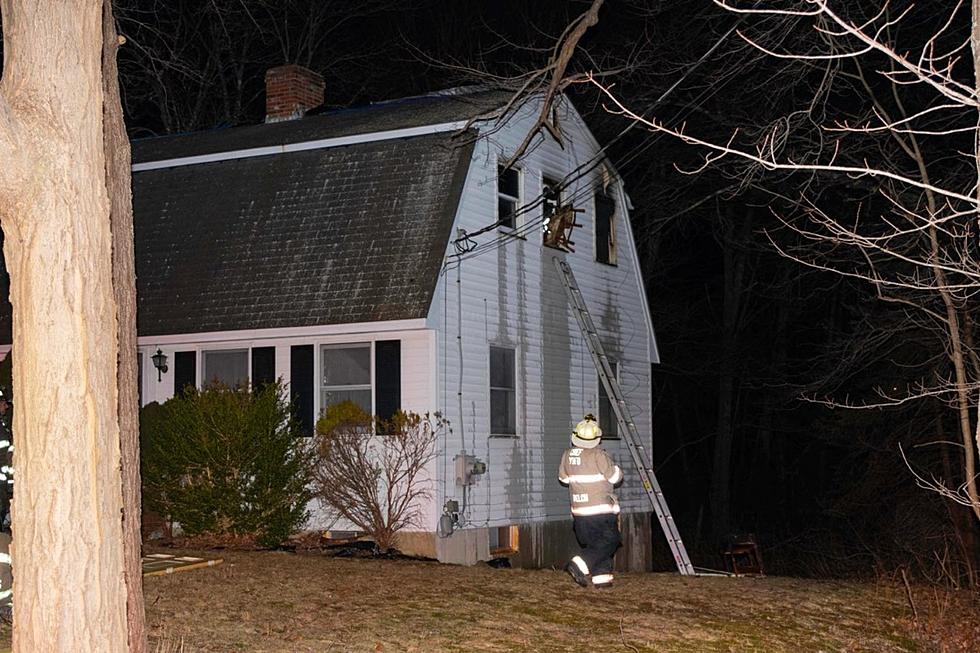 York, Maine House Fire Displaces Elderly Resident
Fire at a home on Darcy Road in York 2/23/22 (Robert Nettles)
A York house was left uninhabitable and an elderly woman displaced after a fire Wednesday night.
Flames broke out on the second floor of the two story house on Darcy Road around 8:20 p.m., York Village Fire Chief Chris Balentine told Seacoast Current.
York Police said one of its officers assisted the woman away from the porch to the end of her driveway, as she had difficulty walking. A neighbor brought the woman inside her home so she could be checked over by first responders.
The total amount of damage to the home is estimated to be $40,000, according to York Police, who said the fire does not appear to be suspicious at this time.
The fire left a large portion of the second floor burnt out. With the house declared uninhabitable, Red Cross of Northern New England is assisting the resident with her immediate needs.
York Police & Ambulance, along with York Beach Fire Department, assisted on scene.
"The quick, professional, and cohesive work amongst our emergency services in the town of York prevented loss of life and further loss of property. It's also important to thank the neighbors that assisted this elderly female with staying warm. This speaks volumes about the community in York," police said.
The identity of the woman was not disclosed.
Robert Nettles contributed to this report.
Contact reporter Dan Alexander at Dan.Alexander@townsquaremedia.com or via Twitter @DanAlexanderNH
Trending Stories for Seacoast Current (February 14-20, 2022)
More From Seacoast Current