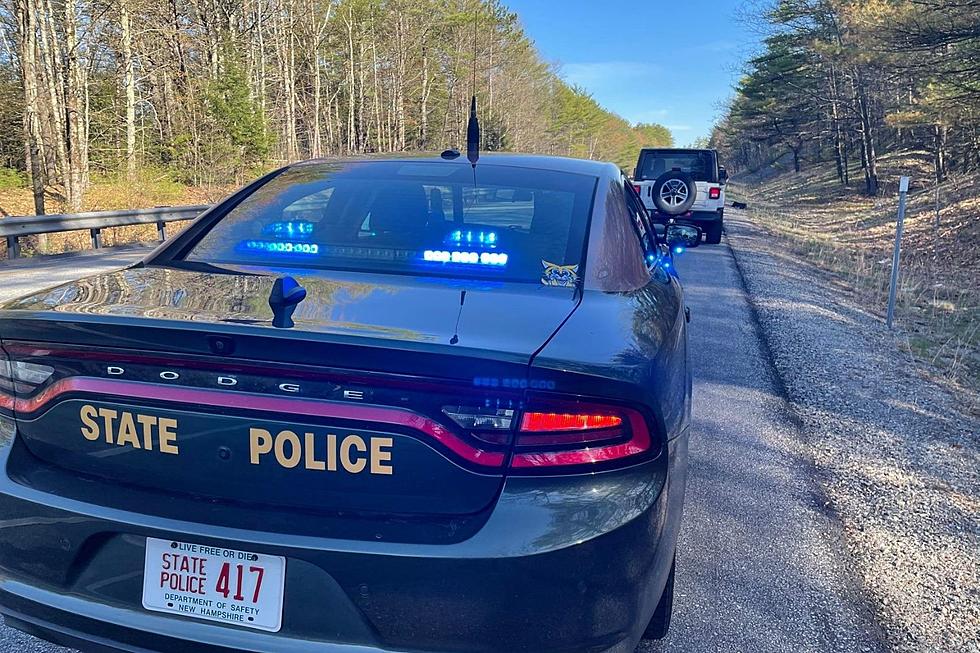 You've Been Warned: NH Police DWI Saturation Patrols Saturday
NH State Police vehicle (NH State Police)
New Hampshire State Police and local departments will up their presence in the Tri-City area with a saturation DWI patrol Saturday.
Officers from Barrington, Dover, and Rochester will conduct the patrols throughout Strafford County. State Police are coordinating the patrols but did not disclose when and where specifically they will take place.
"As the summer months persist, the New Hampshire State Police would like to encourage all motorists to make safe choices prior to getting behind the wheel and remind everyone that the problem of impaired driving is a preventable one," State Police Col. Nathan A. Noyes said in a statement.
Noyes said drivers who spot an impaired driver should call 911 immediately and be prepared to give their location and a description of what they are seeing.
State Police said 93 vehicles were stopped during a saturation patrol between 9 p.m. and 3 a.m. on July 30 and 31. Five people were charged with DUI and four were taken into protective custody due to alcohol.
Contact reporter Dan Alexander at Dan.Alexander@townsquaremedia.com or via Twitter @DanAlexanderNH
What Flowers Thrive in New England
See what flowers thrive in New England weather: Maine, Massachusetts, and New Hampshire.
More From Seacoast Current