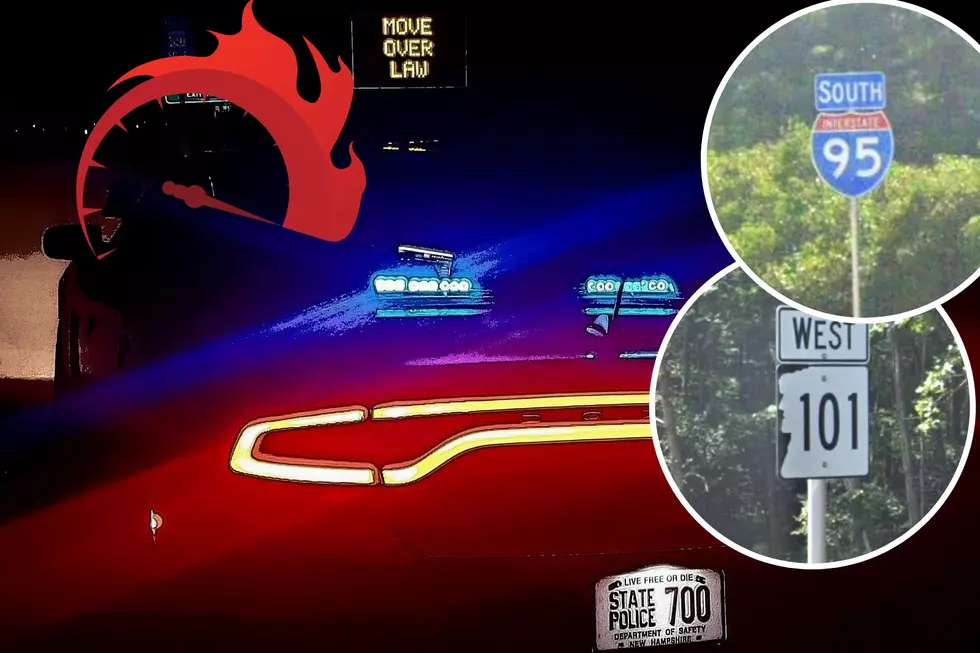 140 MPH Speeder, Drunk Driver Crash Keep NH State Police Busy
NH State Police vehicle (NH State Police)
It's like Speed Racer paid a visit to the Seacoast region in one of two incidents that kept State Police busy on Saturday night.
A New Hampshire State Police trooper stopped a driver of a 2010 Infiniti sedan after it allegedly blew past him heading west on Route 101 in Epping at an estimated 140 mph around 10:20 p.m.
Franklyn Julian, 22, of Candia was stopped between Exits 8 and 7, and charged with reckless driving and a solid line violation. He was released on personal recognizance and is scheduled to appear in Brentwood Circuit Court on November 1.
A speeding driver rear-ended a 2013 Acura TL on Interstate 95 northbound in Seabrook around 8:40 p.m. causing it to roll over into the woods, according to State Police.
The driver, Guilherme Faxina, 22, of Chelsea, Massachusetts, and a female passenger in the Mazda were both taken to Portsmouth Regional Hospital for injuries they sustained. Police said speed and alcohol appear to have been factors in the crash.
Faxina was later arrested for driving while intoxicated
The crash closed three lanes of traffic for about two hours.
The driver and passenger in the Acura were not injured in the crash.
Contact reporter Dan Alexander at Dan.Alexander@townsquaremedia.com or via Twitter @DanAlexanderNH
Fall is Here: Here's Why New Hampshire Locals Are Excited for the Season
More From Seacoast Current