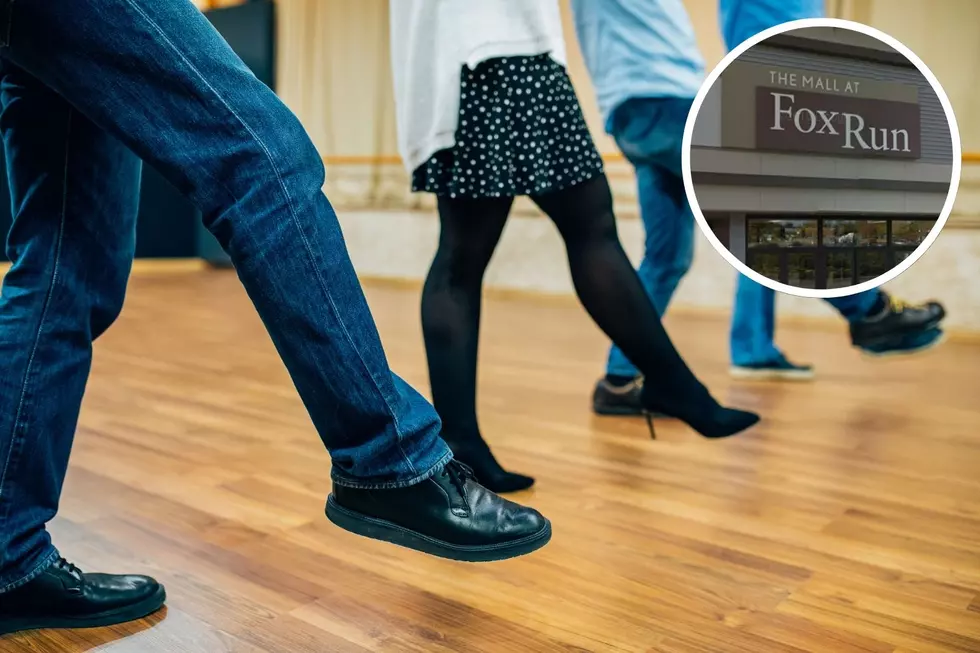 6,000 Square Foot Dance Studio to Open, Bring New Life to Mall at Fox Run in Newington, NH
Getty Images; Google Maps
The future of shopping malls has been in question for decades, but dance instructor Jim Collins has a vision for reinventing the empty spaces into something new.
Where visitors once ambled from store-to-store, Collins envisions a new breed of mall-goers who arrive with a specific purpose in mind. And that purpose is dancing.
Fox Run Dance Hall and Studio officially opens this week at the Mall at Fox Run in Newington.
Collins' journey began years ago when he worked as an instructor at the Rochester and Portsmouth Ballrooms, which both declined due to the pandemic. Despite the loss of floor space, Collins was committed to his students who still wanted to learn.
"COVID-19 kept everyone locked inside, but people need to get out and move, to socialize," he said.
The city of Portsmouth granted Collins a permit to provide free classes at the Alumni Wentworth Field, where he offered dancers eight weeks of outdoor lessons.
"We started out with a small group that quickly grew to 50 dancers each week, consistently" he said.
When the seasons changed, Collins approached the Mall at Fox Run as a viable option to house his new client base.
"I want to be clear: the management at Fox Run has been an excellent partner. They have worked with me to get this business started," he said. "We should all feel an obligation to support the real estate in the malls and bring people back here."
Collins wants the public to know that he takes public health and safety very seriously. His studio provides a private entrance from the parking lot, as well as private restrooms and changing areas.
Fox Run Dance Hall and Studio, which occupies the former Charlotte Russe retail space, offers a +6,000 square foot dance floor for easy social distancing.
As an added precaution, the studio requires all guests to wear masks, pre-register for classes (no walk-ins), and is vigilant with contact tracing protocols.
Current options include all levels of ballroom dance, as well as line dancing. Collins is actively in search of dance instructors to help build clientele and add a wider variety of courses, including Zumba, hip hop, jazz, and senior fitness.
"This is more than just about dancing," Collins said. "The big picture is about getting people out, and drawing them back into the malls. Recently, a Ju-Jitsu academy signed a lease and has joined us here at Fox Run. Times are changing. We can all work together to rebuild this community."
Fox Run Dance Hall and Studio is located at 50 Fox Run Road in Newington, New Hampshire.
For more information about classes and employment opportunities, visit their website.
50 Famous Brands That No Longer Exist
Here are 50 of your favorite retail chains that no longer exist.
More From Seacoast Current