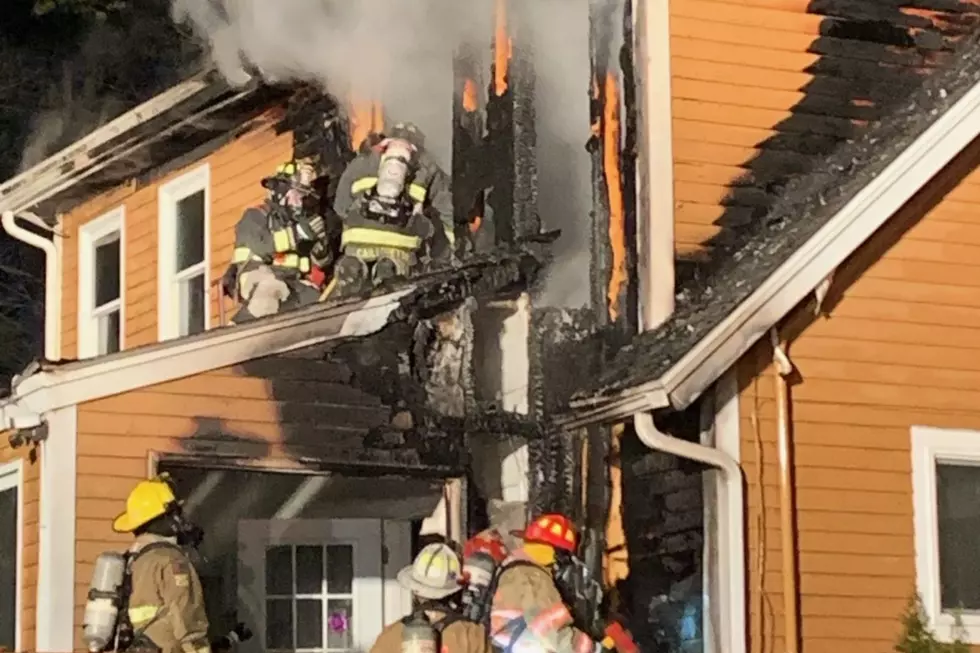 Blaze Damages Kingston Fire Chief's Home
East Kingston Fire Department
An accidental electrical fire on Sunday displaced the Kingston fire chief and his family from their Woodland Drive home.
Chief Graham Pellerin, his family and their dogs are safe and living with friends. No one was hurt, but their house will require extensive repairs to make it habitable again, fire officials said in a statement.
"I am used to fighting fires, but I have never been in the role of property owner, dealing with the aftermath of insurance claims and sudden relocation," Pellerin said. "It has certainly given me new perspective on the job."
The blaze was sparked on Sunday evening at about 5:30 p.m. Firefighting crews from 12 communities were called to quench the flames.
Area fire chiefs are organizing a fundraiser to support the Pellerin family.
"I am overwhelmed by the amount of support my family has received over the past 24 hours," the chief said. "It truly means everything to us."
If you want to help, donations may be made in the name of Chief Graham Pellerin and should be mailed to:
Seacoast Chief Fire Officers Mutual Aid District
P.O. Box 1288
Hampton, NH 03843
LOOK: Here are the best small towns to live in across America
More From Seacoast Current