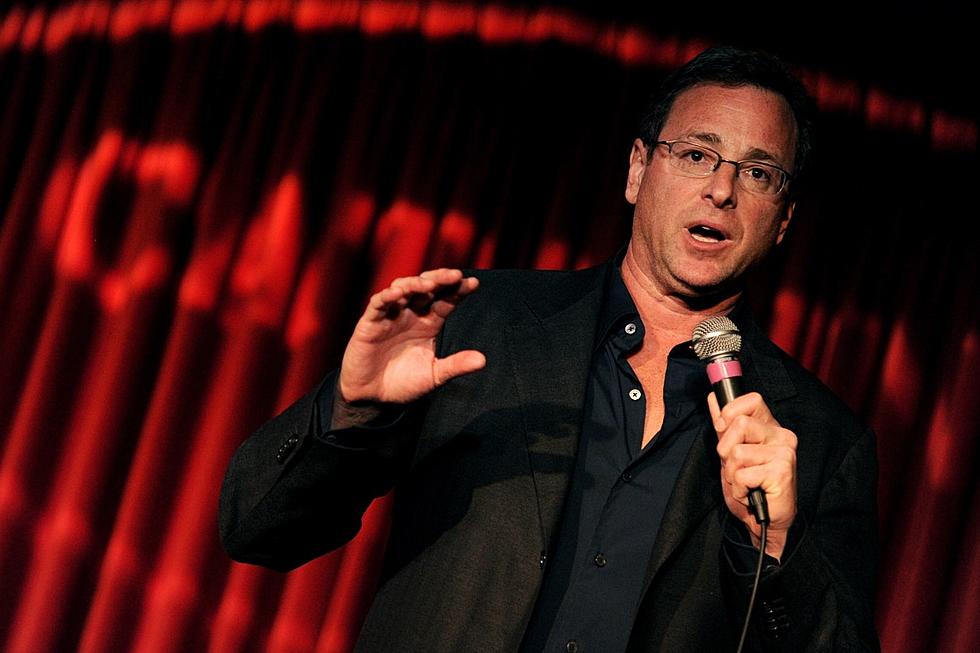 An Outburst During Bob Saget's New Hampshire Comedy Show Brought Him to Tears
Kevin Winter / Getty Images
This past Friday, November 5, Bob Saget was in New Hampshire performing his stand-up comedy act at Tupelo Music Hall in Derry. The show was sold out, so nearly 700 people from the Granite State and beyond packed the Tupelo for Bob's show.
Bob Saget's comedy has changed over the years
For years before the pandemic, the consensus of Bob's comedy show when it came to general feedback was that he was nothing like his character of Danny Tanner from the show Full House that brought him to fame -- instead of a stand-up set performed by a wholesome father like Danny Tanner was, Bob's actual comedy act was super raunchy.
And while there were times he did make some innuendos and references of a raunchy nature, it was nothing really over the top. In fact, Bob spoke a lot about how grateful he was to be out and about again performing after being sidelined due to the pandemic. It's almost like the pandemic and quarantine brought out more of the Danny Tanner side of Bob.
But in the middle of the show, one thing happened that no one expected, not even Bob himself, and the fact he began crying on stage made it evident.
Bob Saget and Norm Macdonald were close friends
Norm Macdonald unfortunately passed away back on September 14, which shocked the comedy world and fans alike. What some fans may not have known was that Bob and Norm were very close friends and had been for a long time. In fact, two days after Norm passed, Bob released a tribute to Norm on his YouTube channel chronicling their entire friendship.
Which is why when a member of the audience during Bob's show in Derry on Friday night screamed out, "Tell us your best Norm Macdonald joke!" - Bob lost it. His entire demeanor and tone of voice changed, almost like the wind had been knocked right out of him. In fact, his first words after hearing the question asked was, "Awwww, Norm."
It was heartbreaking. He went on to talk about how he could never do Norm justice because he was just such an amazing comedian. He mentioned Norm roasting him on the Comedy Central that was geared around roasting Bob, and that's when Bob just started crying on stage. The most vulnerable he could be in front of almost 700 strangers.
Although he never did tell us his best or favorite Norm Macdonald joke, he did impersonate Norm's voice while talking about a couple of past things Norm told Bob. The fact of the matter is, it's only been about 6-7 weeks so it's still a very fresh wound. Bob's reaction was totally understandable, and the way he both paid quick tribute to Norm while also carrying on with his show was still just something so special.
We can all only hope to have friendships as pure and strong as Bob and Norm had.
Bob Saget got a lot of us through our childhoods, but here are the most popular child stars from the year you were born
Below,
Stacker
sifted through movie databases, film histories, celebrity biographies and digital archives to compile this list of popular pint-sized actors from 1919 through 2021.
LOOK: TV Locations in Every State
More From Seacoast Current